Canyon Hill Gardens: Coming Soon to Richmond Hill!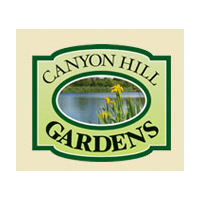 We at the Toronto Star's NewInHomes.com are excited to announce that
North Star Homes
is about to release a brand new, luxurious community,
Canyon Hill Gardens
. North Star has designed and constructed a significant amount of communities across Southern Ontario, and each one has changed the face of the city or town for the better.
Located at the corner of Yonge St. and Canyon Hill Ave. in Richmond Hill,
North Star
is attempting to accent an already well-established neighbourhood. At the moment, the area is very prestigious, with its tree-lined streets, beautiful public parks, and high-end shopping centres. North Star already has three successful communities in Richmond Hill, so they understand the area very well, and we are confident that
Canyon Hill Gardens
will only improve the neighbourhood.
Canyon Hill Gardens
will be comprised of a wide selection of 42' detached singles, as spacious as 5,175 square feet, with prices starting in the low $900,000s. So far, that is all we know, but as usual, whenever North Star announces a new community, we are on the edge of our seats. We are still waiting on more renderings, a list of the luxurious features and finishes, and to see if anymore lot sizes will be available. With the prestige of the neighbourhood, the prices of the homes, and
North Star's
portfolio taken into consideration, you can probably expect grand brick homes with peaked roofs, some intricate stonework, columned entryways, and bay windows - and judging by the one rendering that we do have, some units may even have a balcony!
North Star Homes
has established communities in cities such as Brampton, Barrie, North York, Markham, Scarborough, and beyond. For years, they have maintained an upstanding reputation, only using top quality materials, traditional building techniques, and well seasoned craftsman. When North Star sets their sights on a prestigious neighbourhood, we can not help but get excited. It is very difficult to make a great neighbourhood even better, but if anyone can do it, North Star Homes can.
Canyon Hill Gardens
is currently in the preconstruction phase, but the grand opening is set for this spring!
If you are as anxious to learn more about
Canyon Hill Gardens
as we are, then we recommend that you register today!
Stay tuned to the Toronto Star's NewInHomes.com to stay updated on
North Star Homes'
Canyon Hill Gardens community, for we will be releasing more information as it becomes available.