The Market Collection: King City?s Best Towns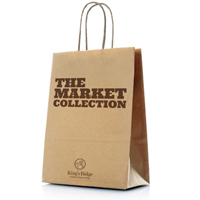 The Market Collection in King City by
Zancor Homes
has been open for just over a month now, but luckily for you, there are a few remaining homes!
The Homes of The Market Collection
The Market Collection features luxury estate townhomes at King's Ridge. These are not your regular townhomes though. Recently, The Market Collection had a sort of "identity crisis" because each unit was designed so differently that they were being mistaken for a community of detached homes. Any townhome that can pass as a detached home must be worth checking out! The townhomes of The Market Collection are Victorian inspired, featuring brick and stone elevations, with stucco accents, distinctive gables, tall windows, and covered entryways.
The estate townhomes of The Market Collection range in size from 1,782 to 2,715 square feet, and are available on 25' lots. Every townhome of The Market Collection comes with either three or four bedrooms, stressing an emphasis on a family-friendly environment. Some of the impressive interior features and finishes include 9' ceilings on the main floors, oak stairs, natural prefinished hardwood, gas fireplaces, granite countertops, custom designer finish cabinetry, and ceramic tiling.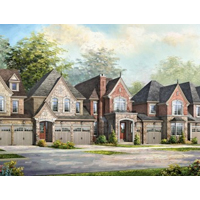 The Market Collection in King City
Located at King and Dufferin, The Market Collection is within a close proximity to all the amazing amenities and conveniences that King City has to offer, such as a number of schools, golf courses, and even conservation areas. It's always reassuring to know that your natural surroundings aren't going anywhere. The
Market Collection
will also have easy access to Highways 400 and 404, as well as the King City GO Station, so commuting to other cities like Vaughan, Richmond Hill, Aurora, or even Toronto will never be a hassle.
About Zancor Homes
Zancor Homes
is a family owned and operated builder, with over 30 years of building experience across the Greater Toronto Area. The great team at
Zancor Homes
understands that "a neighbourhood is only as strong as the people who live there," and they do all they can to ensure that their communities are ideal for families with healthy lifestyles.
Zancor Homes
doesn't just build homes, they build communities, providing neighbourhoods with parks, playgrounds, and other community spaces - making the place you call home the most convenient place to be.
This is your chance to live in a unique townhome community in the heart of a quickly developing neighbourhood - it would be a shame to miss out! If you are interested in learning more about The Market Collection by
Zancor Homes
,
then register today
! You can even check out the Sales Office at King and Dufferin, or give them a call at 905-833-0883 for more information.