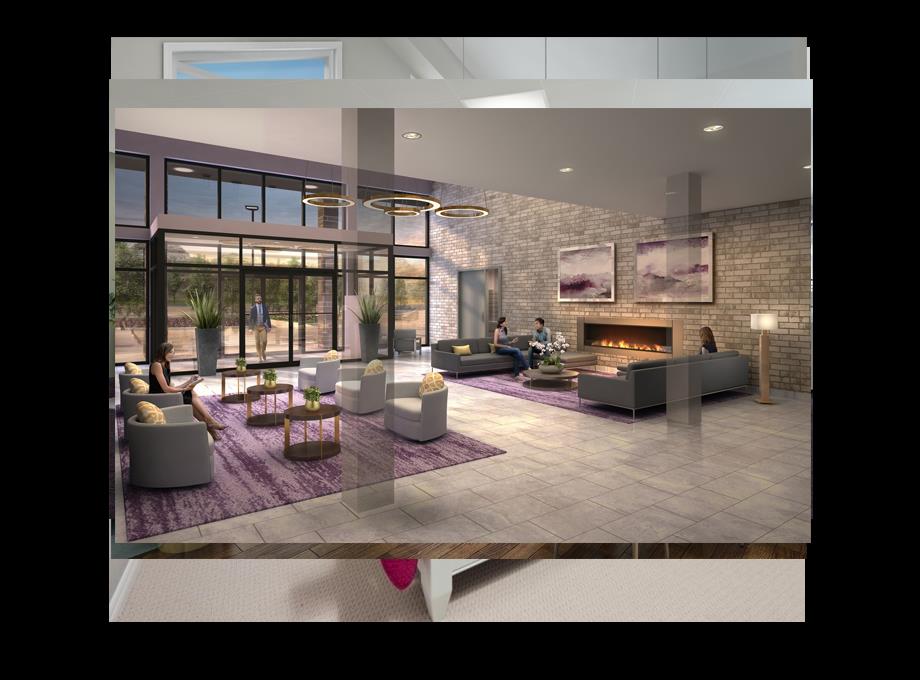 Overview
Sales Office
Sales Office Hours:
Mon - Wed:
01:00 PM to 06:00 PM
Sat, Sun:
12:00 AM to 05:00 PM
Guelph's Signature Family Community - Sold Out!
Welcome to Westminster Woods, an established master-planned community of Guelph homes, rich in character and distinctive in charm. Reid's Heritage Homes started Westminster Woods with a vision of traditional single detached homes. Today, this vision has grown to encompass a diverse range of home styles, from two-storey homes, townhomes, mid-rise condo units, two-storey condominium villas and flats.
Floorplan(s) at Kingsbury
Neighbourhood
Westminster Woods is conveniently located in South Guelph, just minutes from Highway 401, downtown, grocery stores, schools and golf courses. The subdivision also features over 6 kilometers of manicured walking trails and ample amounts of open green space.

The South End Library Branch located at the northeast corner of Clair and Gordon and the large Shopping Area at the northwest corner are now open.
Features
Purchase Price includes the following:
CONTEMPORARY BUILDING EXTERIOR
Architecturally designed masonry finishes with maintenance-free siding
Maintenance-free soffits, fascia, eavestroughs and downspouts
25-year self-sealing asphalt roof shingles
Precast concrete balconies on floors above grade; Garden Suites to have concrete patio with sod and fenced area, as per plan
COMMON AREAS
Professionally designed landscaped grounds
Secured entrance with intercom system
Fully equipped sprinkler system throughout the building
All finished walls, trim and doors to be painted
Washable paint on walls in corridor, building entrance vestibule and stairwell
Commercial grade carpet and acoustic ceiling tiles in corridors
Ceramic tile in building entrance vestibule
Finished concrete floors in all service rooms
2 fully appointed elevators
Waste sorting and drop-off access on ground floor
Mail boxes located in building lobby
Two Amenity Lounges on ground floor complete with kitchenette and washroom
Bike storage room located on ground floor
Storage locker rooms on basement level
Rough-in for future electric car chargers (4 locations)
Hot water system and water softener included in central system
GOURMET KITCHENS
Your choice of designer-inspired kitchen cabinets from Vendor samples
Your choice of granite countertops from Vendor samples
Undermount stainless-steel sink with single lever faucet
3-piece black appliance package including fridge, stove, dishwasher
2-speed exhaust hood fan vented to exterior
Rough-in for hard water line to kitchen sink
BEAUTIFUL BATHROOMS
Your choice of vanity cabinetry from Vendor samples
Your choice of granite countertops with backsplash and side splash from Vendor samples
Undermount sinks with single lever faucets
Vanity mirrors in all bathrooms to be length of vanity less 6"
Chrome towel bars and paper holders in all bathrooms
Acrylic tub with ceramic-clad walls from Vendor samples, as per plan
Shower with acrylic base with clear glass doors, as per plan
Pressure balance/temperature control valve in tub/shower units
Exhaust fans vented to exterior
DOORS AND WINDOWS
Solid slab suite entry door with lever passage and deadbolts
5-panel interior doors with satin chrome lever handles
Maintenance-free vinyl-clad windows (Low-E argon, double-glazed)
Sliding, insulated glass patio doors, as indicated
Screens on all operating windows and patio doors
All windows and exterior door frames to be foamed and caulked
FLOORING
Your choice of vinyl plank flooring throughout the suite, to be selected from Vendor samples
Precast concrete sub-floor structure construction on upper floors and over basement
Concrete slab on grade construction in basement level
PAINTING
All finished walls, doors and trim to be painted in colours as pre-determined by Vendor
Walls to be latex throughout from Vendor's standard selection
Trim to be latex semi-gloss finish in white
GENERAL INTERIOR FEATURES
Separate metering to each suite
White stackable washer/dryer selected by Vendor
Taps and drains for automatic washer complete with washer box
Condensate drain for vertical package terminal air handling unit
Suites fully insulated to meet insulation values established by the Ontario Building Code
Single wire shelving in closets
California knock-down ceiling finish throughout except at dropped ceiling locations determined by the Vendor
ELECTRICAL SYSTEM
100 amp electrical service with breaker panel or 60 amp (depending on suite size)
Light fixtures as per Vendor selections, including ceiling lights in all bedrooms
Heavy duty outlets for electric dryer and stove
Smoke detector and CO detector, as per building code
Separate metering to each suite
GFI exterior outlet on balconies and patios
USB outlet in kitchen
Decora switches throughout
Rough-in for telephone and cable television in fixed locations
MECHANICAL SYSTEMS
Self-contained electric air source heat pump and air handler
Units are equipped with sprinkler system
WARRANTY
7-year Tarion Warranty in accordance with the "Ontario New Home Warranties Plan Act" specifications. * All plans and specifications are subject to reasonable modification, as necessary, at the discretion of the Vendor.
NOTICE TO PURCHASERS: Due to increasing construction costs, the Vendor commits orders to its suppliers on the date of the Offer to Purchase. Therefore, in some cases the Vendor cannot alter, change or add to the specifications, details or field notes. In order for any change to be considered, all requests for possible changes, after the offer becomes firm, must be in writing and the request accepted by the Vendor. Implementation will be at the discretion of the Vendor and if approved, will require an amendment to the purchase and sale agreement. In accordance with standard building practice and TARION rules, the Vendor warrants to make any necessary drywall repairs (due to nail pops and drywall cracks caused by settling) at the one year anniversary of closing, subject to scheduling of work. The priming and painting of these repairs will be the full responsibility of the Purchaser, regardless of whether the Builder/Vendor or Purchaser painted the unit initially. All drawings are Artist's concepts and may vary slightly from the final product. E&OE. Actual useable floor space may vary from stated area, and square footage has been calculated based on useable living space according to TARION rules, and does not include garage or basement areas (when applicable). Drawings may show optional features which may not be included in the Base Price. Bulkheads and box outs may be required as chases for plumbing and mechanical. In an ongoing review of our homeowners' needs, changes may have been incorporated into our 'New Home Features' and construction techniques.

September 25, 2017