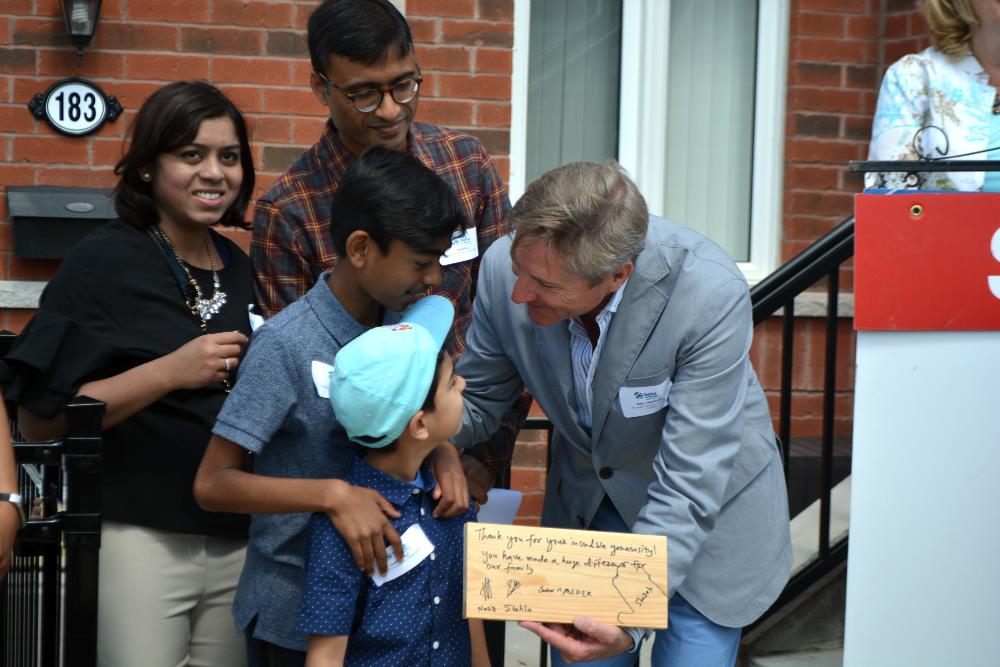 7 ways the new home industry gave back in 2017
By Lucas DeClavasio on Dec 07, 2017
Every year, members of the new home industry give back to the community in a variety of ways, with food drives, golf tournaments, social media contests, marathons, and more.
Now that we're approaching the end of the year and the holiday season, which is known for its spirit of giving, we're looking back at all the different ways the new home industry gave back in 2017 (listed chronologically).
Ashley Oaks Homes donates to the William Osler Health System
Drago and Andjelka Vuckovic
In support of the Peel Memorial hospital in Brampton, Janko Herak and Dragutin Vuckovic of Ashley Oaks Homes made a significant donation last April. The donation is supporting services such as emergency treatments and life-saving equipment.
Cycle Warriors ride to conquer cancer
Nicholas Fidei, President of Treasure Hill Homes, and members of his team made up the Cycle Warriors at this year's Enbridge Ride to Conquer Cancer.
This is the 5th year Cycle Warriors has taken on the 200 km ride, and over this time period, they raised more than $1 million to support cancer research.
Take a Ride for MacKids
Last June, Reid's Heritage Homes hosted the Take a Ride for MacKids event in Cambridge in support of McMaster's Children Hospital and the Caring for Little Kidneys campaign.
The goal of the annual event is to raise enough money to fund the construction of a new pediatric nephrology clinic. The event featured construction equipment, family friendly games and rides, face painting and many other attractions!
Daniels celebrates 2 home dedications
Through a partnership with Habitat for Humanity Greater Toronto Area (GTA), Daniels presented two new homes to Habitat GTA partner families last July.
This event also marked the 20th anniversary of the partnership between Daniels and Habitat GTA. Over the last two decades, Daniels has provided housing for 35 working, low-income families.
Kylemore raises $10,000 for Children's Wish Foundation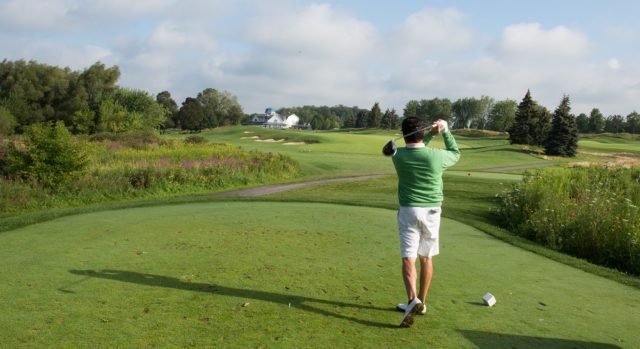 Kylemore's annual charity golf tournament has been running for 10 years. Over that time, the event has raised more than $1.3 million for various local organizations and charities. 200 golfers participated this year and $10,000 was raised!
Geranium makes donation to Stouffville Food Bank
Every year around Thanksgiving, Geranium reaches out to members of the Cardinal Point community in Stouffville and their trades and employees to raise money and non-perishable food items for the Stouffville Food Bank.
This year, nearly $9,000 was raised along with plenty of food items! This donation also included funds from a program Geranium ran from October 2016 to September 2017 where they donated $100 for every home closing in one of their estate neighbourhoods.
Designer pumpkins for Children's Wish Foundation
In the spirit of Halloween, Devron Developments teamed up with Quadrangle Architects, II BY IV Design, Janet Rosenberg and Sheridan Nurseries to raise money for Children's Wish Foundation.
Quadrangle, II BY IV, and Janet Rosenberg designed three Halloween pumpkins and Devron donated $50 for every photo of the pumpkins shared on social media!
This is just a handful of the ways the new home industry gave back to the communities in which they're building. We look forward to engaging with and promoting even more charitable initiatives next year!