If you have water leaking into your basement, you'll eventually see the signs: dampness, mould, drywall damage, etc.
Moving when ice and snow are in the daily forecast isn't a popular choice for many Canadians. Canada's largest urban community builder will bring The Gloucester on Yonge to the market this winter.NYX Capital Corp, in partnership with Bluebird Self Storage, has successfully closed its largest self-storage investment to date and has acquired three new facilities
Penetanguishene, often shortened to Penetang, is a quaint, historical town of approximately 9000 residents located within Simcoe County.
Read More
New SummaryNYX Capital Corp has acquired several Toronto retail properties located at 3180-3202 Yonge St., near the intersection of Yonge St. and Lawrence Ave. for a planned residential development which will include a 9-12 storey midriseCompany enjoys ongoing success in a recession-resistant industryRecently recognized with the prestigious Award of Merit for Healthy Communities by the Canadian Institute of Planners, as well as Community of the Year at the BILD AwardsNew mixed-use business complex includes extended stay hotel brand, Staybridge Suites near Toronto's Pearson AirportWorking with CLOCA, due diligence for Ironwood has lasting effects for Durham Region
Elegant boutique condominium in Toronto's coveted Forest Hill neighbourhood offers unparalleled luxury and sophisticated services.On Thursday, August 13, the entire staff of Markham Stouffville Hospital (MSH) was treated to a delicious packed lunch courtesy of Kylemore Kares Annual Charity Golf Tournament.Taking action to support homeowners and fight climate change by building better, healthier, and more sustainable homes is only possible by sharing knowledge and innovationThe UNITED BUILDING in Toronto, North America's tallest architectural heritage retention development.New in North Oshawa, Breeze Phase 3, is a unique community in that is in the final phase of homes to be built in this neighbourhood. With 2,000 units in its Oakville pipeline, Distrikt is bringing affordable luxury to a city that is consistently listed as the most desirable place to live in the GTA. After successfully meeting pre-sale targets despite setbacks from the pandemic, on August 19, 2020, MOD Developments will celebrate breaking ground at 55C Bloor Yorkville Residences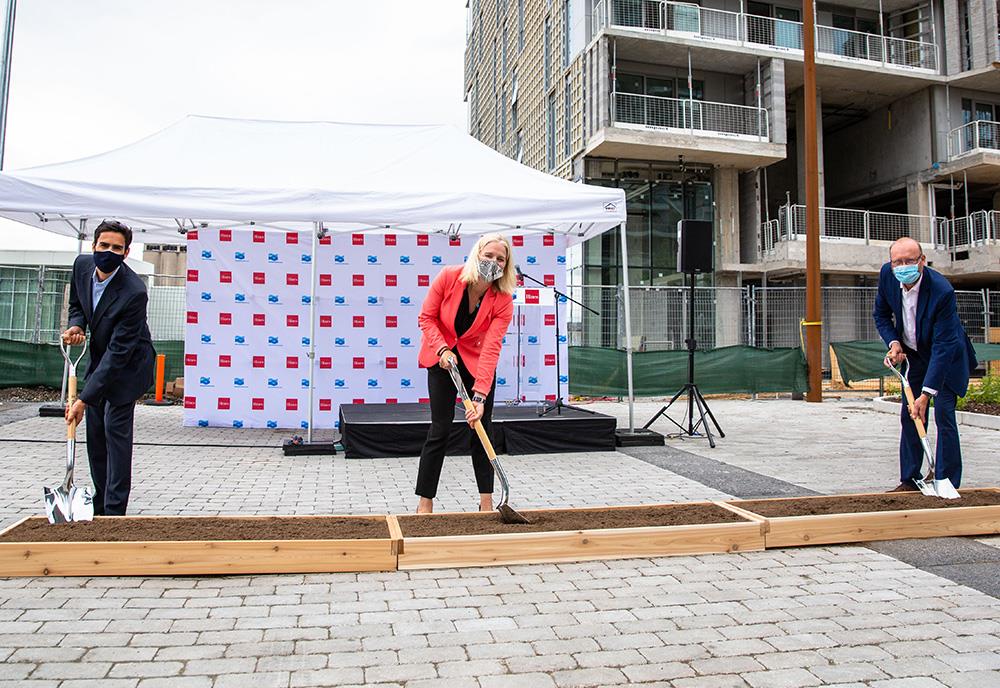 Hines, has begun speculative construction on the workplace component of their Bayside Toronto waterfront master-planned community with the recent ground-breaking of T3 Bayside.
Read More
ELAD Canada recently celebrated the ground-breaking of the Galleria on the Park master-planned community, one of the largest communities introduced to Toronto last year.