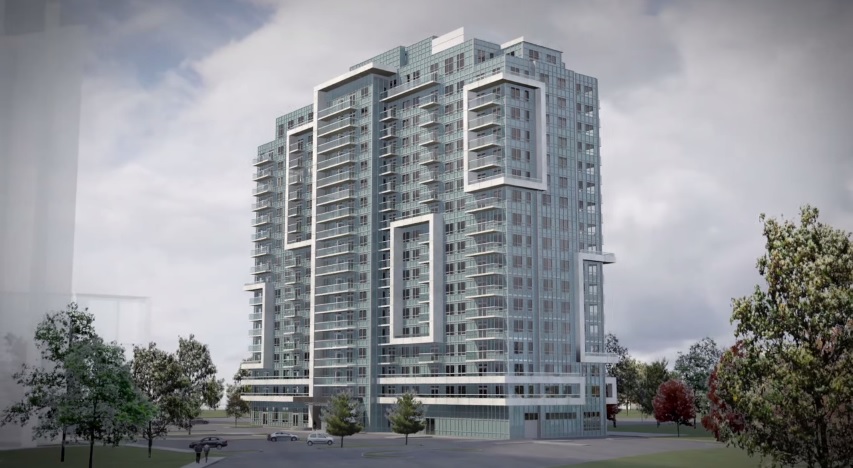 Amazing Opportunity for First-Time Buyers in Scarborough
By Lucas on Jul 23, 2015
The Toronto Real Estate Board (TREB) believes that the average resale price of condo units in the Greater Toronto Area (GTA) will rise significantly over the course of 2015 due to a lack of listings and strong demand. With that in mind, we want to remind everyone that Options for Homes' Danforth Village Estates condo development in Scarborough is 75% sold but still has a great selection of units available!
Before we jump into all that Danforth Village Estates has to offer, let's take a look at the Options model. The majority of Options owners are first-time homebuyers because Options operates on a not-for-profit model, barely spending any money on marketing, and thriving by creating great partnerships and generating referrals.
Options works with you to establish a downpayment plan that you can afford, and they also lend you 15% of the purchase price to go towards to downpayment, which lowers your carrying costs. This is a payment free loan and only has to be paid back once you move out and sell the unit. And you can be sure of the incredible quality offered by Options because they work with Tridel's construction arm, Deltera, to build the majority of their condo developments.
"I'm looking forward to moving in there because I love the options that Options buildings actually have and give to people that are first-time owners," says Firieshta Deen, an Options owner at Danforth Village Estates, in a recent video. "I have a friend of mine who actually has purchased at 650 Lawrence (another Options development) and has been in the building there for about 10 years, and I've been sitting on the fence wondering whether to buy or not. So finally, I've embraced the Options values and decided to buy at Danforth Estates."
Screenshot of the video below
The units of Danforth Village Estates
Danforth Village Estates offers a wide range of floor plans, ranging from studios to two-bedroom+dens, with prices starting at just $162,550. Yes, you read that right. At this low price with a 25-year mortgage, your carrying costs would total an estimated $1,066 a month, and that includes taxes and maintenance fees.
Let's take a look at one of the largest units available. The 2D+D is an 882 square foot, two-bedroom+den unit, and it costs just $263,255. Options estimates that the carrying costs for this unit would be about $1,789 a month, also with taxes and maintenance fees included and based on a 25-year mortgage.
To keep maintenance fees low, purchasers are consulted during the designing of the building to see which amenities would make the most sense to include. This way, there are no amenities going unused. Danforth Village Estates will feature a multi-purpose room with a kitchen, a library, a lounge, a boardroom, and car sharing.
Options actually has a branch for car sharing, so it makes sense that their condos have this amenity (it actually makes sense for all condos to have car sharing, in our opinion). Plus, with the Eglinton GO Station Rail a few minutes to the east and the Kennedy GO Station and Subway station to the west, you may never need a car!
Learn more about Danforth Village Estates
If you're looking to enter the home market for the first time, Danforth Village Estates may be the best option for you! For more information, contact Options for Homes at 416-867-1501 or visit their offices at 468 Queen Street East, Suite 310, in Toronto.
Remember, the condo is already 75% sold and occupancy is scheduled for winter 2017, so now's the time to purchase!