Average Resale Price for a Detached Home in Toronto Breaks $1 Million
By Lucas on Feb 19, 2015
The Toronto Real Estate Board (TREB) has released its mid-month resale housing figures for the first two weeks of February 2015, announcing a jump in sales and in prices.
Between February 1st and 14th, GTA REALTORS reported 3,120 sales through the TorontoMLS system, which is a 14.9% increase compared to the same period last year. Listings didn't see as big of a jump, but still rose by 3.5%.
"As households continue to take advantage of the great diversity of home ownership options in the Greater Toronto Area, home sales have continued to trend upwards. While home prices are higher compared to this time last year, borrowing costs are lower. Home buyers are still finding affordable options to meet their housing needs," says TREB President Paul Etherington.
It's interesting that homebuyers interested in the resale market are still managing to find affordable options with prices and demand increasing at a faster rate than listings. The average price for a resale home in the GTA in the first two weeks of February was $602,110, which is a 10.3% year-over-year increase.
In the City of Toronto (416), there were 1,174 sales and the average selling price was $642,116. In the 905 region, there were 1,946 sales, and the average price was only $577,975. "With tight market conditions continuing to prevail in most parts of the Greater Toronto Area, especially where low-rise home types are concerned, it is no surprise that we continue to see strong competition between buyers leading to robust annual rates of price growth," said Jason Mercer, TREB's Director of Market Analysis.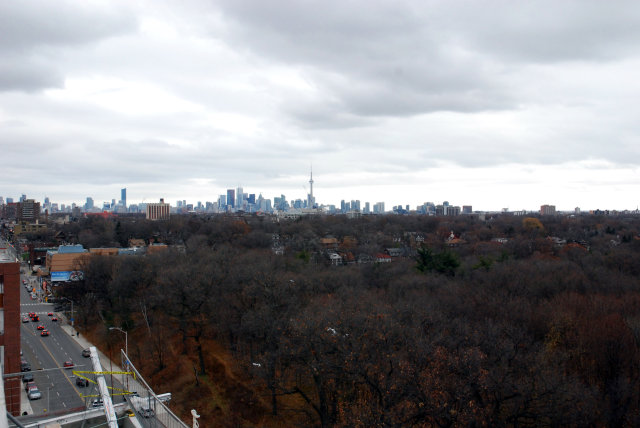 The most shocking part about TREB's mid-month resale report is how much the average price for a detached home in the City of Toronto went up. It shouldn't be shocking because we've been told numerous times by industry professionals that we should expect the price of detached homes in the new and resale markets to rise throughout 2015, but when you hit that extra digit, it's still surprising.
There were a total of 1,499 detached home sales in the first two weeks of February, only 386 of which were in the 416 region. The average resale price jumped 10.9% compared to last year, coming in at $1,056,238. That is a significant increase, especially since the average price for the 905 region came in at $697,417. With more affordable detached options outside the City of Toronto, it is becoming difficult for couples and new families to find that perfect home close to downtown, which is why condo units are the second highest selling housing type in February, so far.
There were a total of 776 condo transactions, the vast majority (564) being in the 416 area. The average price for a condo in the 416 was $373,934, basically unchanged from last year and only slightly above the first two weeks in January. While prices stayed relatively the same in the city, the 905 region saw a 7.8% year-over-year increase, coming in at $309,930, which is still affordable for young couples and first-time homebuyers who are looking for a condo lifestyle without being in the heart of downtown.
The dramatically rising price of detached homes makes us wonder - what exactly is it about this housing type that attracts so many buyers? Well, it's most likely the most private option since you're unattached, your lawn and private green space is potentially larger, and we suppose with bigger lots the potential square footage is grander. Is it all worth it? It seems so. But there are definitely homebuyers out there who will and have been turning to townhomes for a more affordable option. There were just under 500 townhome sales in the GTA in the first half of February; the average price in the 416 was $510,839, basically half the price of the average detached home! Out in the 905, the average townhome sold for $438,968, more than a couple hundred thousand dollars under the average detached home in the area.
As the year goes on, will more people turn to townhomes for their new homes? Will detached homes see an inventory rise due to the shift in demand? We'll have to wait and see!