Did you know the Piña Colada was invented at a Hilton?
By Newinhomes on Jun 14, 2019
Recently, Hilton celebrated 100 years of hospitality, and we learned some interesting facts about the storied company!

At the Hilton Niagara Falls/Fallsview Hotel & Suites location, they started off the celebration by handing out popcorn and cake to guests in the luxurious lobby, followed by an exclusive fireworks show over the Falls.

As part of the celebration, there was an eight foot banner displayed highlighting a timeline of Hilton's history, and we learned that Hilton innovated a lot of firsts for the hospitality industry. For example, did you know that the Piña Colada was invented at the Caribe Hilton in Puerto Rico in 1954 and has been a favourite ever since.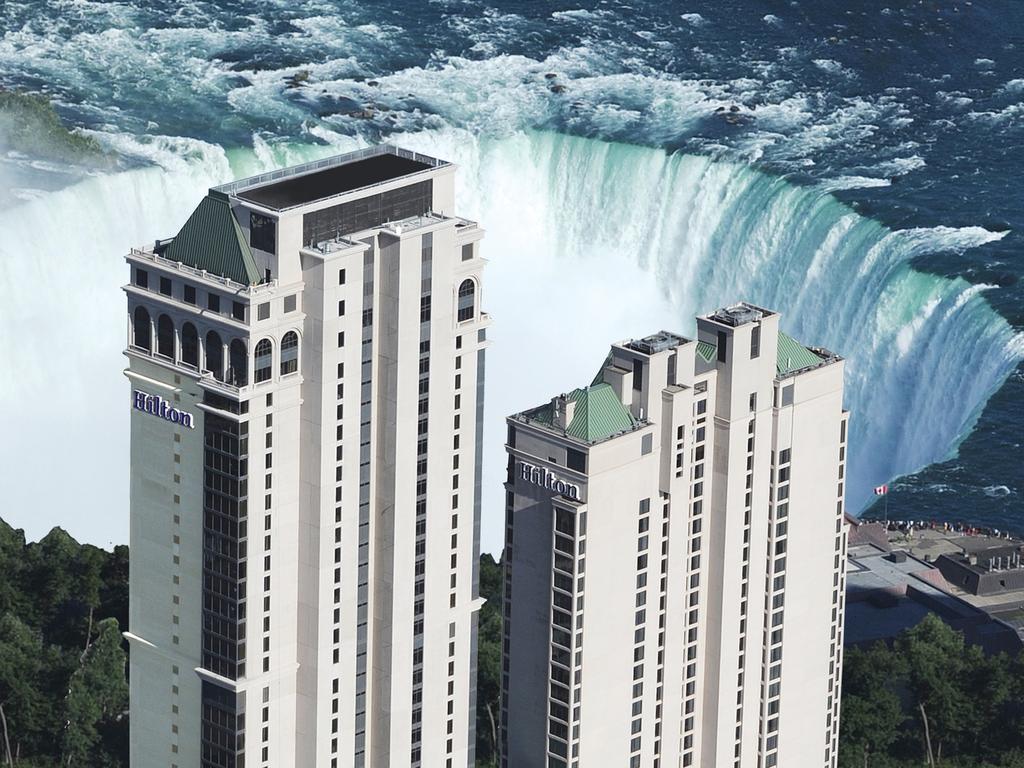 Founder of the Hilton chain, Conrad Hilton, purchased his first hotel in 1919 in Cisco, Texas. Then in 1927, the Waco Hilton was the first hotel with cold running water and air conditioning in public rooms. Twenty years later, the Roosevelt Hilton was the first hotel to have televisions in the guest rooms. The company also pioneered the airport hotel with the opening of the San Francisco Airport Hilton in 1959. Decades of impressive innovation followed, including a centralized reservation system with computer technology, and an attractive loyalty program (Hhonors).

In 2000, the Hilton Niagara Falls/Fallsview Hotel & Suites opened with 515 guest rooms overlooking both the Horseshoe Falls & the American Falls, with elegant dining in the heart of Niagara's entertainment district. Then in 2009, the North Tower opened, adding 500 rooms, and it also made Fallsview Canada's tallest hotel!

So, what's next for Hilton Niagara Falls/Fallsview Hotel & Suites? They have a new Italian cuisine restaurant opening soon, called Corso, which will be led by Italian-born Executive Chef Andrea De Matteis.



There's also the new 5,000-seat theatre by Ontario Lottery & Gambling Corporation attached to the Hilton Niagara Falls/Fallsview Hotel & Suites. The new theatre will surely bring an even higher level of traffic through the hotel, and will definitely amplify the already vibrant atmosphere.

What we love about the St. Catharines-Niagara region is that it's a desirable tourist destination, but also has a healthy housing market. The Canada Mortgage and Housing Corporation recently announced that housing starts are trending up in the area because of the high demand.

With more people moving into the Niagara Falls area, and Hilton continuing to innovate, the future's looking bright. We can't wait to see what the next century holds for Hilton and Niagara Falls!