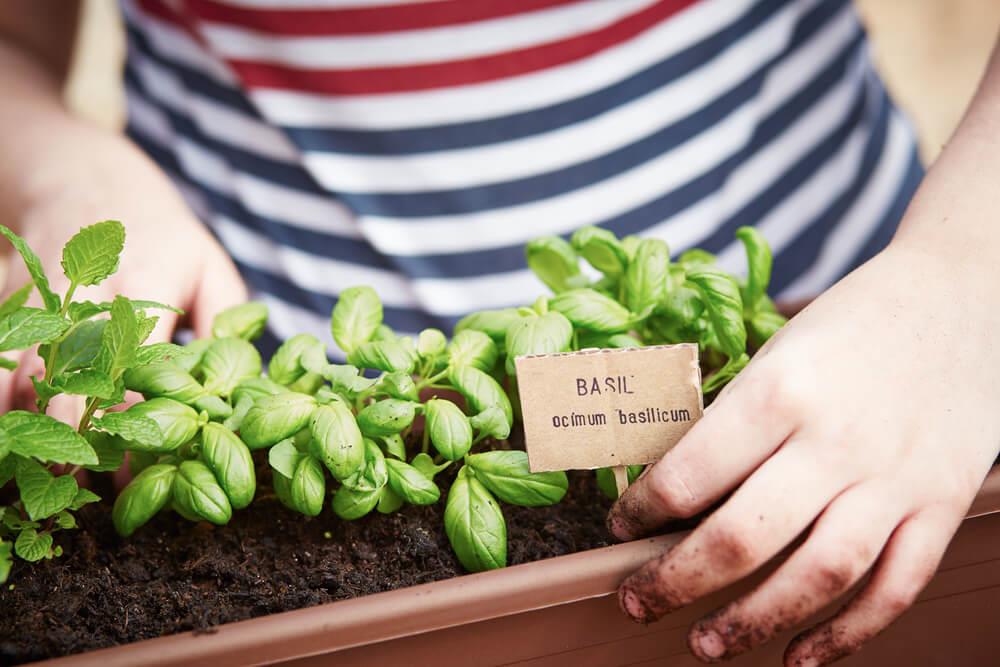 Green thumbs can live in condos too
By Sam Reiss on Aug 08, 2018
There's no denying that across Toronto and the Greater Toronto Area, buyers of new homes are turning to condominiums en masse. The most recent Altus Group statistics from BILD (for June 2018) show that once again, condos dominate sales, even though their benchmark price has risen to $774,554, up 23.5% over June of last year.
It all has to do with attainable pricing, intriguing designs and a desirable, carefree lifestyle. And I don't think it's a stretch to say that many condo buyers love to garden. But what can a green thumb do about that passion while living in a condo? Plenty!
The obvious answer is to have indoor plants, and of course, people do. Depending on the plant material and the sizes and shapes of planters, they can be used to delineate space in an open-concept area or create visual interest along a massive window wall. They can take a minimalist kitchen with sleek cabinets and countertops and add a refreshing shot of colour. Imagine an orchid in a brilliant pink sitting in a glass vase in the middle of a contemporary kitchen island.
Depending on your exposure, most personal balconies or terrace are perfect for container gardening, and here is where gardeners can really dig in (pun intended) to their creativity. I'm amazed at the variety of pots and containers available today, from real and fake terra cotta to exotic ceramic urns, wooden planter boxes and … well … just about anything you can imagine. You can plan your balcony the way you plan your indoor décor.
So, I'm not an expert on plants, like Mark Cullen, but you can turn to those in the know at garden centres and online for advice. You want to select plants that will thrive at your balcony level (some of today's high-rises are pretty high) and what direction your outdoor space faces. There will be wind to contend with, as well as times when the space is in full sun and/or shade.
I've seen some amazing balcony gardens with wooden planter boxes along one side sporting ornamental grasses that form a green border in the growing season and then add colour and texture in winter. Go crazy with colourful flowers or keep it to one colour in varying shades.
Love to cook? Here's your opportunity to have an herb garden just outside your door. Is there anything better than turkey dressing with fresh sage or pesto made with basil picked a few minutes ago? There are even "patio tomatoes" that grow well in containers. And did I mention how easy it is to weed container gardens? The fact that they're somewhat raised saves a lot of bending down.
Now, for those of you who consider gardening next to godliness, look around for a condo that has gardening plots among its amenities. Yes, this is happening, as the urban gardening trend catches on. I mean, talk about eating close to home. Daniels is the developer that comes to mind when thinking of new condos with community gardening plots.
Another thing new condo owners have going for them is spectacular landscaping around their buildings. Most condo developers hire landscape architects to come up with designs that fit the motif with plant material that will remain hardy and beautiful over time. Many designs also include courtyards and rooftop gardens with barbecues, dining areas and even sometimes outdoor kitchens.
Gardeners take great comfort in being in the midst of plants, as well as growing flowers, herbs and veggies themselves. There's something about nature that comforts all of us and brings out the best in us, wherever we live.
Plants and trees help to purify the air as well. The point is that condominiums and gardening are not mutually exclusive. People who move from large low-rise homes to condo suites in the sky have to be realistic about what they can take with them in the way of possessions. They usually have to get rid of some stuff completely, but their passion for gardening isn't one of them.