GTA home sales and prices drop compared to record high February 2017
By Newinhomes on Mar 07, 2018
The Toronto Real Estate Board (TREB) released its Greater Toronto Area (GTA) market statistics for February 2018, confirming the year is off to a slow start, as predicted.
There were 5,175 home sales reported through the MLS system last month, which is 34.9% lower than the record high sales of February 2017 (7,955 sales).
Sales for all housing types dropped year-over-year by double digits. The biggest drop was in the detached home market where there were 41.2% fewer sales. Townhome sales lagged the least, but still dropped by 26.8%.
We repeat, it's important to remember that February 2017 had the highest sales ever for the month, so this drop in activity is not that surprising.
"When TREB released its Outlook for 2018, the forecast anticipated a slow start to the year compared to the historically high sales count reported in the winter and early spring of 2017," explains TREB President Tim Syrianos. "Prospective homebuyers are still coming to terms with the psychological impact of the Fair Housing Plan, and some have also had to reevaluate their plans due to the new OSFI-mandated mortgage stress test guidelines and generally higher borrowing costs."
While sales dropped, the amount of new listings increased by 7.3% with 10,520. This is good news, but the amount of new listings still remains below the 10-year average.
The overall average price of a home in the GTA last month was $767,818, which is 12.4% below the same period last year. TREB notes that this average price is still 12% higher than February 2016, representing "an annualized increase well above the rate of inflation for the past two years."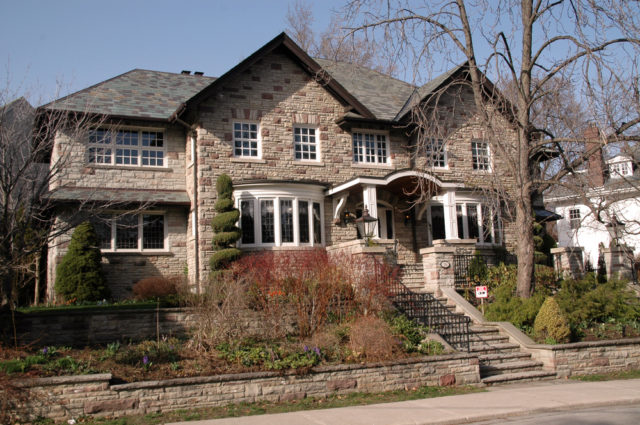 The average price fell for all housing types except for condos, which saw a 10.1% increase to $529,782. The average price of a detached home dropped 17.2% to just over $1 million. In the 416 region, the average remains above $1.2 million with an 18.6% drop.
"As we move further into the spring and summer months, growth in sales and selling prices is expected to pick up relative to last year," says Jason Mercer, TREB's Director of Market Analysis. "Expect stronger price growth to continue in the comparatively more affordable townhouse and condominium apartment segments. This being said, listings supply will likely remain below average in many neighbourhoods in the GTA, which, over the long-term, could further hamper affordability."
The average price for a townhome only fell by 2.9% last month ($638,691). If Mercer is correct, we could see the average price of a townhomes surging come summer and early fall. And it's possible that the condo market is only going to get pricier!
"It is encouraging that the City did not include demand-oriented tax policies in its Budget," says Syrianos. "TREB believes that all levels of government need to collaboratively develop solutions to increase the supply of housing, especially the 'missing middle.' This was noted in our 2018 Market Year in Review and Outlook Report, which calls for more 'gentle density,' including housing types like semi-detached houses, townhouses, multiplexes and apartments."
Overall, the resale market saw a slight jump in inventory and sales and prices fell compared to the record highs of last year.
Will the new home market demonstrate similar trends? We'll be keeping our eye out for the report from the Building Industry and Land Development Association (BILD) and Altus Group, which will be released later this month.