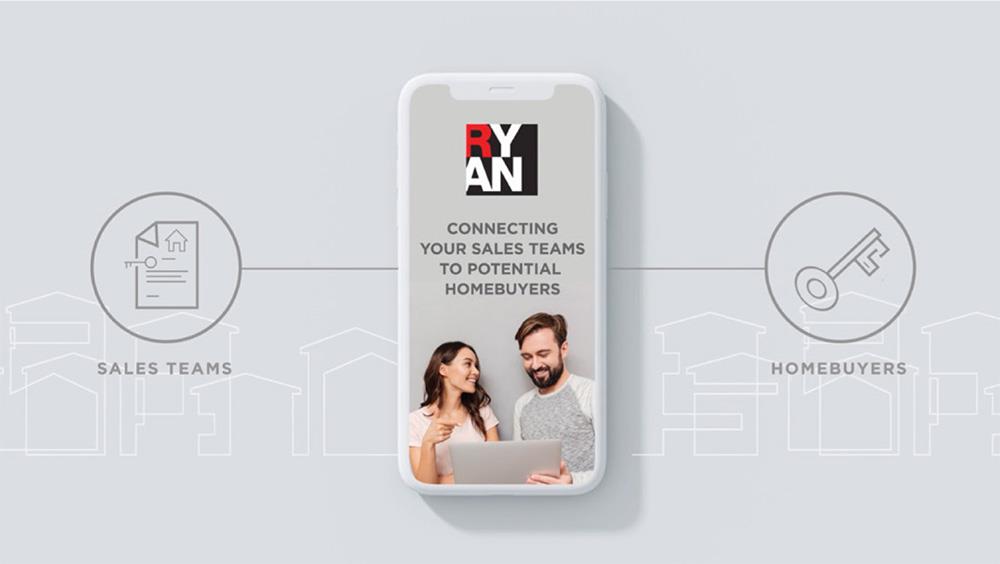 Home Builders Continue to Sell During CV-19
By Ryan Design on Jul 06, 2020
In early spring, in a mere matter of days, the whole world had turned upside down.
A worldwide pandemic, COVID-19, forced people to stay home, not venture out and keep away from other people. This meant the traditional new home sales event of seasons past, with sales office lineup, crowds of people around a site plan table and families meeting with sales consultants had to be reimagined.
In this unprecedented time, Ryan Design International mobilized its team to develop a tool that would allow home builders to move forward with their plans to launch new projects and sell homes - the Virtual Sales Event System.
The Virtual Sales Event System is a comprehensive program. It enables home builders to connect with prospective buyers, build momentum, emulate the line-up outside a sales office, bring realtime exhilaration to the lot of suite selection process – just like the way it traditionally happens around a site plan table.
All of it happens with a unique online, touchless sales experience that can be used to sell low-rise homes or condominium suites. It has also been used to assist broker and realtor partners and to sell to agents, their clients or for builders to sell directly to consumers.
The difference between this tool and other virtual tools out there is the focus on the Virtual Sales Events.
The first launch of this type for a condominium in Canada was for The Charlotte, a boutique condo in Whitby, Ontario and after a two-day virtual sales event in May, it was almost completely sold out.
Since March, more than 250 new homes have been sold.
A low-rise builder and client of Ryan Design's in Ottawa was able to meet its sales targets for March and April using the virtual sales program. With the right tools and technology, their sales team felt confident to continue selling homes and their home buyers received the same level of service they were used to receiving at a sales centre.
With this new and innovative Virtual Sales Event tool, some new home builders were able to pivot successfully to, while still using traditional advertising such as TV and radio commercials, emailers and websites produced by Ryan Design to promote their projects.
Additionally, Ryan Design created a Touchless Construction Site Safety Portal.
Deemed an essential service, the new home building industry continues to construct homes that have been promised to families across Ontario. With the Touchless Construction Site Safety Portal and complementary signage on site, home builders are able to screen and monitor the health of tradespeople onsite finishing the construction of homes using a smartphone app.
With the new safety portal in place to help employers monitor their tradespeople's health, and site signage to outline social distancing and sanitation protocols, construction sites across the province and our essential workers have remained safe at work.
As the new home building industry begins to reopen sales centres, model homes and décor studios, and in-person appointments are limited by social distancing requirements, there remains a market for virtual tools to help manage the process.
The home building industry is constantly changing and innovating to meet market demands and the recent pandemic demanded a change. These new Virtual tools allows new home buyers to move forward safetly.
To find out more, visit ryan-design.com.