Home decor tips for people without outdoor space
By Jo-Ann Capelaci on Mar 23, 2017
Have you been eagerly anticipating the warmth that spring eventually brings, but don't have private outdoor space to fully enjoy it? We've got you covered! Here are five design directions to transform your space and bring the outdoors in!
1) Let the sun shine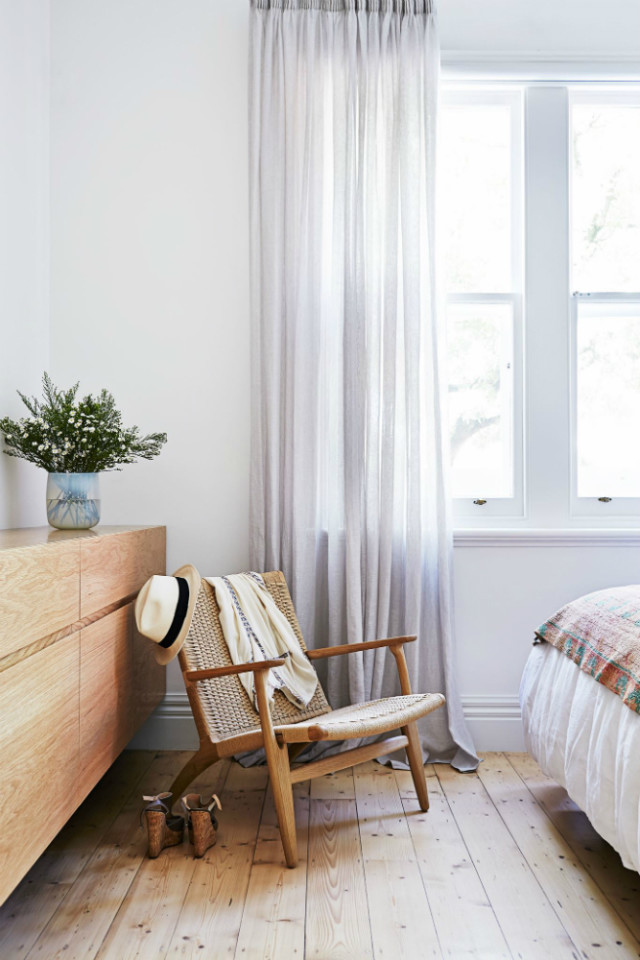 Via homestolove.com.au
One way to bring the outdoors in is to utilize whatever light source you have available. Add focus to your windows by changing out your window treatments with lightweight fabrics. Adding light coloured fabrics to your windows will help reflect light and draw your attention to the outdoor landscape.
2) Incorporate your favourite live plants
Via georgianadesign.tumblr.com
Plants and flowers are a great way to brighten up any space. Flowers add texture, colour and often a great aroma. When making flower selections choose colours that complement your decor. It is fun to experiment with different shapes and sizes! Adding various potted plants throughout the room will add interest as well. You should also consider using flowered accent pieces such as area rugs, pillows and art.
3) Nature's colour scheme
Via frenchfancy.com
Try sticking to a natural colour scheme by focusing on earth tones and shades. Adding variation with light and dark shades can add a feeling of serenity to your space. Accessorize with items such as wicker baskets to add warmth and organic texture. Branches and vines are a simple way to enhance your decor with an outdoor feeling.
4) Animals to the rescue
Via restorationhardware.com
Adding hints of animal inspired decor convey a sensation of the outdoors. How about adding a soft element such as feathers to your existing space? Animal prints for accent fabrics and art depicting animals are simple and effective ways to add animal magnetism into your home. And you may want to consider a hide rug for an unexpected piece of whimsy that works with almost any decor.
5) Be spontaneous!
Mix up the scale of your furniture and play with shapes and sizes. You can incorporate nature inspired furniture pieces like the chairs pictured above and combine them with iron and stone tables. Bringing in pieces of furniture that range in shape and size plays off the spontaneous nature of the outdoors. Complete the look by adding a jute style rug and woven wood blinds for your windows.
When well executed, the design of a room can evoke strong feelings. When you bring the outdoors into your home it can help you experience the same feelings of the outdoors without being outside. Looking for more home decor ideas to bring a spring vibe into your home? Then check out our Pinterest board!
Jo-Ann Capelaci is president and principal interior designer of Colours & Concepts Inc. The award winning company specializes in model homes and colour and upgrade selections for builders. They have been helping new home buyers choose finishes for their homes for over 20 years. Jo-Ann is dedicated to helping new home buyers create a model home feeling in their new home. Look for future articles on other topics to assist in decorating and designing your new home.