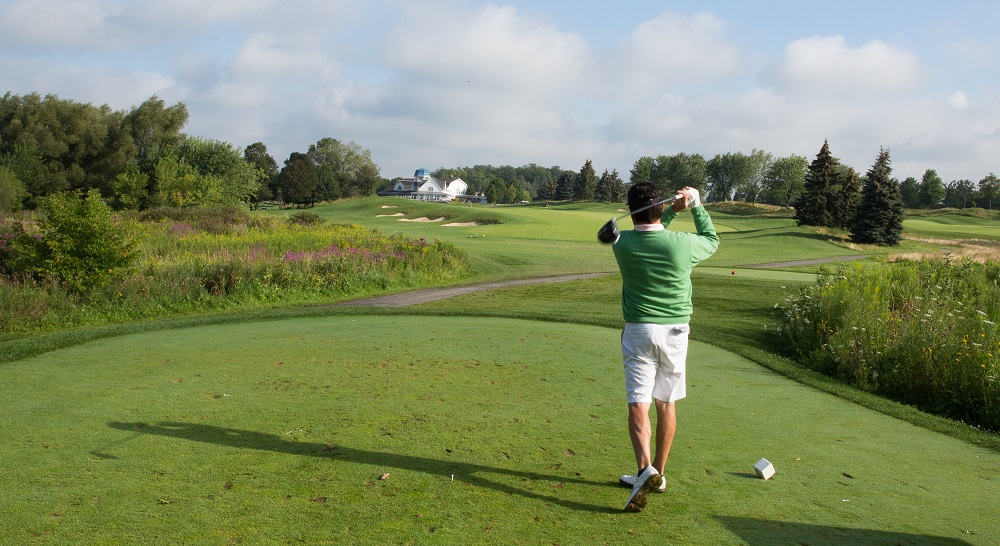 Kylemore raises $10,000 for Children's Wish Foundation of Canada
By Lucas on Aug 29, 2017
Kylemore Communities and Angus Glen Development recently hosted their 10th annual Kylemore Kares Charity Golf Tournament at Angus Glen Golf Club in Markham.
200 golfers, consisting of Kylemore's trades, consultants, and suppliers, participated in the charity tournament. To date, Kylemore Kares has raised more than $1.3 million for a variety of charities and organizations.
At the lunch after the tournament, the City of Markham Mayor Frank Scarpitti congratulated Kylemore and all the golfers on another successful year of raising money for an excellent cause.
(R to L) Tiffany MacDonald, Frank Spaziani and Mariam Aboutaam of Kylemore, Children's Wish ambassador - Roxy , Craig Brown – Kylemore and Mayor Scarpitti
Tiffany MacDonald, Provincial Director of Ontario, Children's Wish Foundation of Canada, as well as past wish recipient, Roxy and her family, were in attendance to accept a $10,000 donation. The money will go towards granting a child's wish.
In the past, Kylemore Kares has supported many other charities and organizations, including the Markham Stouffville Hospital Foundation, the ALS Society of Canada, Union Villa, The Goldring Centre for High Performance Sport at the University of Toronto, and many other sports and theatre programs.
Big year for Kylemore Communities
The 10th annual Kylemore Kares Charity Golf Tournament is yet another milestone event for Kylemore, making 2017 one of their most exciting years ever!
This year marks Kylemore's 20th anniversary, which we learned more about when we caught up with Kylemore at the Angus Glen Community Party last June. This is when Kylemore unveiled their big plans for a new master-planned community in Markham!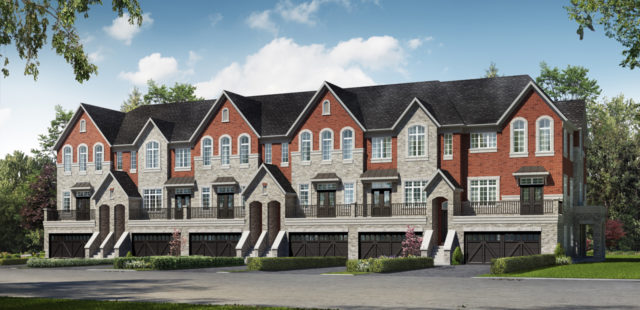 Brownstones at Angus Glen
With the 20th anniversary, a new master-planned community in the works, and an incredibly successful charity golf tournament, we'd say that Kylemore is making a huge difference not only in Markham but across the Greater Toronto Area (GTA).
Kylemore currently has two developments in the works; The 6th Angus Glen and Brownstones at Angus Glen.
At The 6th Angus Glen, there are large suites with golf views still available in Building B, with move-ins available this summer. The Brownstones is Angus Glen's most private enclave of luxury townhomes. The exquisite homes overlook the South Course and are close to all the amenities of Main Street, Unionville.
Kylemore is one of those builders that really sets firm roots in the communities in which they build, and they are known for delivering top quality and expertly crafted homes to happy families of all sizes.