Low evidence of overbuilding in Toronto
By Lucas DeClavasio on Dec 08, 2017
The Canada Mortgage and Housing Corporation (CMHC) just released its housing starts report for November 2017, announcing a surge in multiple-unit construction, partially thanks to Toronto.
The housing starts trend for all of Canada last month was 226,270 units, up from October's 216,642. The trend is a six month moving average of seasonally adjusted annual rates (SAAR).
"The trend in housing starts reached its highest level in almost 10 years this November, reflecting a second consecutive increase in multiple starts," says Bob Dugan, CMHC's chief economist. "This largely reflects construction of multiple units in Toronto, where evidence of overbuilding is low due to the decreasing inventory of completed and unabsorbed multiple units and strong demand."
Overall, starts trended higher in Toronto in November compared to the previous month, mostly due to an increase in multiples, as Dugan points out. While single starts actually dropped 32% year-over-year, all other starts increased by a whopping 110%.
The high price of detached homes continues to push buyers towards condos and townhomes. Over the last two years, condo sales have been strong, so we're starting to see all these projects beginning construction.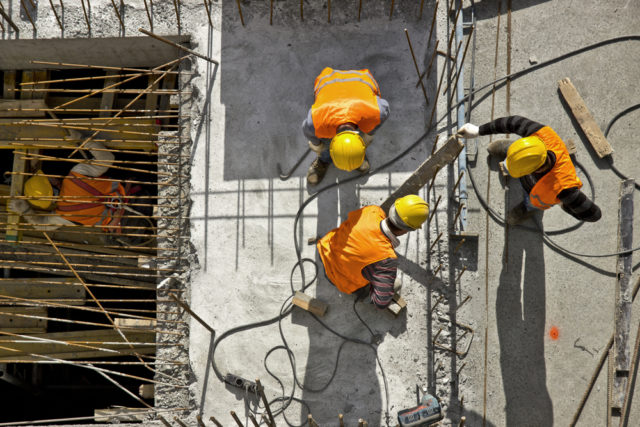 Housing starts in Guelph saw similar growth but on a smaller scale. There were 269 starts in November, which is much higher than the 62 in November 2016.
For the first 11 months of the year, single starts trended lower in Guelph, while townhome construction increased 51% and apartments went up 26%. There's been a shift to smaller units as the population of single people, couples and lone parents increases.
It's a different story in London, Ontario. With strong population growth and low resale inventory, the demand for singles is strong, leading to one of the highest November's on record. November 2017 showed a 13-year high for single detached starts, plus the low vacancy rate and strong rental demand is leading to more apartment starts.
The standalone SAAR of housing starts in all of Canada was 252,184 units, up from October's 222,695. The SAAR of urban starts increased 14.4% to 235,412 units, with multiple starts up 16.9% to 175,016 and single starts up 7.5% to 60,396. Rural starts are estimated at 16,772 units.
With 2017 being another record year for condo sales in the Greater Toronto Area (GTA), we expect a lot more developments to break ground in 2018 and 2019.