National average home price expected to increase 1.4% in 2016
By Lucas on Dec 24, 2015
Trimart Research Corporation has released its final report of the year, announcing that new low-rise home sales have exceeded their annual forecast with over 23,000 sales across the Total Market Area (TMA). The Greater Toronto Area (part of the TMA) accounts for nearly 20,000 of those sales.
The report also highlights the fact that the national average home price is expected to go up 1.4% to $448,700 in 2016, with Ontario leading the other regions with a 2.9% increase. Trimart has taken a similar stance on the recent mortgage rule change, announcing that it won't make much of a difference to cool hot markets across the country.
Listed below are a few notable low-rise sites of the last month:
Hawthorne South Village by Mattamy Homes
Topping the final Hot Spots list of 2015 is a community that has seen more sales than any other Trimart Hot Spots community. Hawthorne South Village in Milton by Mattamy Homes saw 412 sales last month thanks to a new release. Hawthorne South Village features a variety of homes, including village homes, two-storey townhomes, and 30', 34', 36', and 43' detached homes. The homes range from 1,044 to 3,252 square feet, with prices starting at $357,990.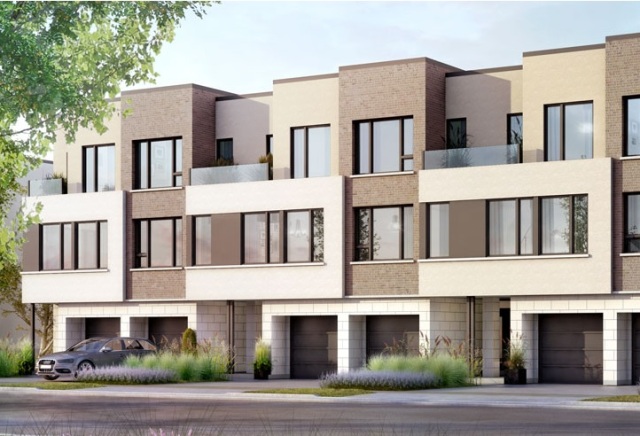 Trafalgar Landing by Great Gulf
Second place is taken by Trafalgar Landing, an Oakville community by Great Gulf. This community had 66 sales last month. The 20' townhomes range from 1,815 to 2,215 square feet, and prices start at $604,990. It's not surprising that the first two positions on this week's Hot Spots list are Oakville and Milton communities, since they are among the top five most popular cities for new low-rise homes.
Clairity by Reid's Heritage Homes
The third position is taken by Clairity, a new Guelph community by Reid's Heritage Homes that had 24 sales last month. Clairity features a selection of urban townhomes ranging from 495 to 944 square feet, with prices starting at $208,900.
Treetops by Brookfield Residential
Coming in fourth is an Alliston community by Brookfield Residential called Treetops. There were 19 sales at Treetops last month. The community features 19' and 28' two-storey townhomes, as well as 32', 36', and 43' detached homes. Prices start from as little as $369,990.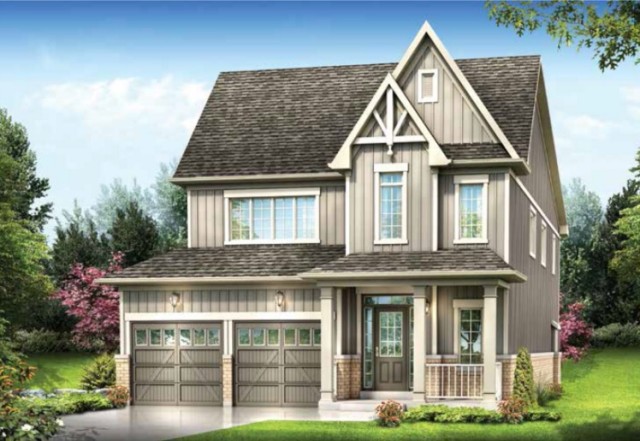 Cachet Orangeville by Cachet Homes
The fifth spot on Trimart's final report of 2015 goes to Cachet Orangeville, an Orangeville community by Cachet Homes, which had 15 sales last month. The 40' and 45' detached homes range from 1,746 to 2,937 square feet with prices starting as low as $459,990. With purchases, Cachet is including an oak staircase, engineered natural oak hardwood flooring, granite countertops, central air, stainless steel appliances, and an undermount sink in the kitchen.
All information courtesy Trimart Research Corporation.