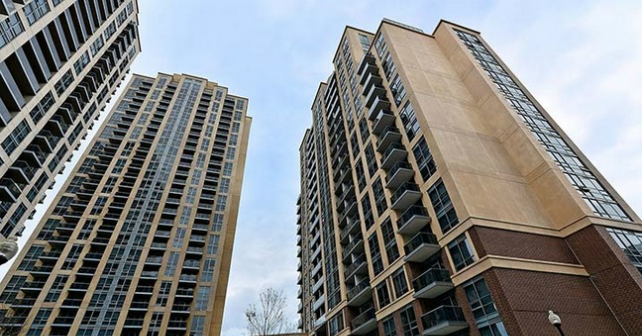 Now is the Time to Buy at Vivid Condos in Etobicoke!
By Lucas on May 05, 2015
Attention condo buyers in search of the perfect suite to call home in Etobicoke - Pemberton Group is offering an incredible promotion at Vivid Condominiums. The fabulous on-site amenities are ready to use at this value-packed condominium, which is situated in a commuter-friendly location steps from the Islington Subway and Kipling GO Stations.
For a limited time, it's One Price Fits All at Vivid Condos. You can choose any floor, any view, and move now, all at the same price per suite category. This offer is valid for available one-bedroom + media, one-bedroom + den or two-bedroom suites. See a sales representative for full details.
That's not all though. Pemberton is currently requiring just 5% as the down payments, and offering an extended deposit program. Act now to receive up to $17,500 off the purchase price!
Vivid is the grand finale of Pemberton's Port Royal Place master-planned community at Bloor and Islington, so they're wrapping things up in a big way.
The select collection of move-in-ready-suites range in size from 670 to 1,080 square feet, and are priced from the low $300,000s.
Like other Pemberton developments, the suites feature an outstanding array of finishes, such as high quality laminate flooring, contemporary cabinetry, granite or Caesarstone countertops, stainless steel appliances, ceramic tile, and deep soaker tubs in the elegant ensuites.
Life at Port Royal Place in Etobicoke
Pemberton has spent years establishing the amazing reputation that Port Royal Place has today. The Bloor and Islington area has become Etobicoke's most sought-after neighbourhood for a number of reasons. For one, the Bloor-Danforth Subway line is within a few steps of all of Pemberton's condos in Port Royal Place, putting every amenity of downtown Toronto within a short trip. For those who drive, the Gardiner Expressway is just to the south, and the 427 a quick ride to the west.
With the amount of convenient amenities in Vivid Condos' neighbourhood, you won't have to venture far to accomplish daily errands. Keep your contemporary gourmet kitchen well stocked from Rabba and No Frills, only a few minutes away. If you're not in the mood for cooking, just step out onto Bloor Street; whether you're craving pizza, pub fare, sushi, or Caribbean cuisine, you'll find something to hit the spot.
Another great characteristic of Etobicoke is the amount of park space that punctuates the area. Port Royal Place has its own park with a gazebo, and the community is close to Tom Riley Park, plus Islington Golf Club is directly to the north.
Within the building itself, Vivid Condos has a lot to offer. The amenity spaces include an indoor pool, a fully equipped gym, a lounge with a kitchen and bar, a library, a billiards lounge, and a cards room.
Visit Vivid Condos Today
With the special offers and incentives offered by Pemberton, and the fact that Vivid Condos is move-in ready, you can bet that the remaining suites will not stick around for long - especially since the prices start in the low $300,000s!
If you want to take advantage of these incentives at Vivid Condos, visit the Sales Gallery at 9 Michael Power Place Monday to Thursday from 12 pm to 7 pm, or on the weekend from 12 pm to 6 pm. You can also call 416-239-8200 or visit PembertonGroup.com for more information.