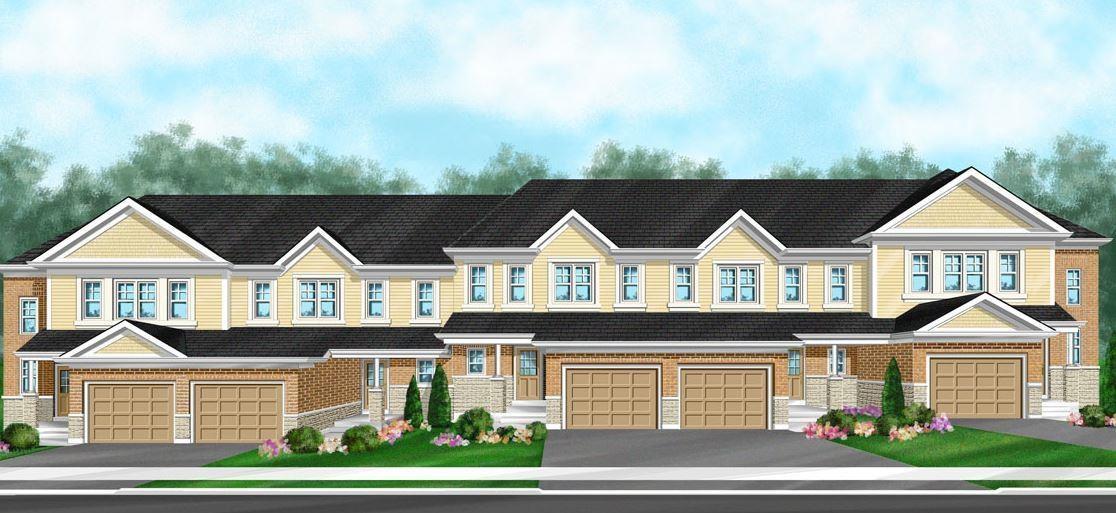 Peartree Court: Coming Soon to Barrie!
By on Jan 03, 2012
Earlier this month,
Colony Park Homes
celebrated the grand opening of their new model home, and with that, they are very excited about the traffic they are about to receive at their very exclusive development,
Peartree Court.




Currently under construction on Peartree Court in Barrie, the brand new 26 unit freehold townhome Condominium is a very interesting project. Rather than one large condominium building, it is a series of five smaller buildings, each containing four to seven townhomes, which occupy a private enclave.
Before we get into the details of the development, we would like to quickly answer a question that we feel gets asked quite often, and that is, "what is the difference between a condominium and a freehold?" A condominium is a building which contains units that you can own, and the exterior and amenities are shared spaces and are maintained with monthly condo fees. With a freehold, the exterior is also owned by you, and you can decide to fix, replace, and maintain it however and whenever you like.
With that clarified, let's talk about what the area has to offer! The heart of Barrie features a smorgasbord of conveniences and amenities, from multiple shopping centres and restaurants to public parks and easily accessible transit. Peartree Court will also be very close to Kempenfelt Bay, a 14.5 kilometre body of water, which leads out to Lake Simcoe.
As stated earlier, there are just 26 units comprising the entire court! The townhomes are available with two and three bedroom floor plans, each having 1.5-2.5 bathrooms, and are ranging between 1,206 and 1,401 square feet. The layouts of each unit are designed to accommodate small to medium sized families and individuals. A peaceful, intimate enclave surrounded by the best that Barrie has to offer is the perfect environment for any growing family.
Colony Park Homes' goal with Peartree Court is to provide you with a home of quality design and craftsmanship. They maintain a strong focus on functionality when it comes to floor plans and layouts, but they do not overlook the need for comfort and aesthetic appeal. They are known for providing excellent customer service and are constantly striving to produce a project of high value, but above all, they understand that family comes first; Colony Park Homes is "where family matters."
The freehold townhomes are being offered for very affordable prices, ranging between $249,990 and $269,990.
Peartree Court's
inventory is limited! Check one out today!