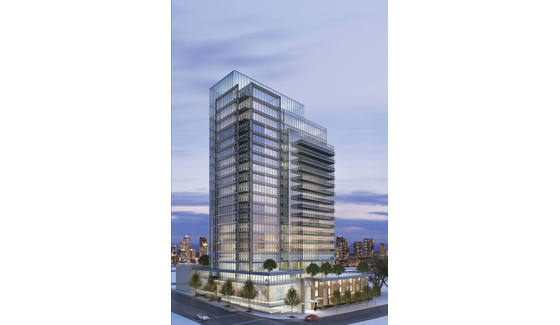 A Peek at Pears
By Lucas on Nov 20, 2012
Menkes Developments has been one of our favourite developers to watch this year. They have made some very shrewd moves as far as developments go, and are set to bring some cool projects to the Toronto skyline.
One project that we've had a keen eye on is Pears on the Avenue, a high-end luxury condominium in the heart of Toronto's Forest Hill neighbourhood. A few months ago, we even met with Jared Menkes on site to talk with him about Pears on the Avenue.
Since then, a ton has happened at the site. Normally, at this point, we would direct you to some great photos that we have taken, but our friends at Menkes have done an excellent job documenting their own progress! Recently, Menkes posted a new YouTube video of how construction, or in this case, digging is coming along.
Give it a peek.
Stunning classic contemporary architecture by Page + Steele / IBI Group Architects will set the tone for other developers in this prestigious area. The building's clean, modern exterior will rise to 20 storeys and feature landscaping by NAK Design Group. Inspired interior design by Munge Leung will carry through the lobby, amenity areas, and suite layouts.
"Pears on the Avenue is largely design driven," says Mansoor Kazerouni, Executive Vice President of Page + Steele / IBI Group Architects. "It references the design-oriented shops in Yorkville. We deliberately set out to create a clean, modernist silhouette that is distinctive without being gimmicky or trendy. It is elegant and timeless."
For more information on how to call Pears on the Avenue home, call 416-323-0100, or email pears@menkes.com to set up a private appointment.