Picking your perfect home from The Studio Collection at Gallery Towns!
By Newinhomes on Jul 09, 2018
There's an exciting new release at Gallery Towns in Guelph by Granite Homes! The Studio Collection features luxury townhomes with flexible layout options.
The open concept floor plans and large windows allow for an abundance of natural light to fill the living spaces, and the hardwood flooring and granite countertops are just a couple of the high-end finishes you'll discovery at Gallery Towns.
Each townhome is 1,471 square feet with three bedrooms and 2.5 bathrooms. Granite homes has done something very interesting with their floor plan designs. The home designs all have the same perimeter, but you can choose the layout that works best for you. For example, the main floor has three options; Standard, Island Kitchen, and Galley Kitchen. The differences are obvious based on the names (the Standard option is a kitchen with a breakfast area).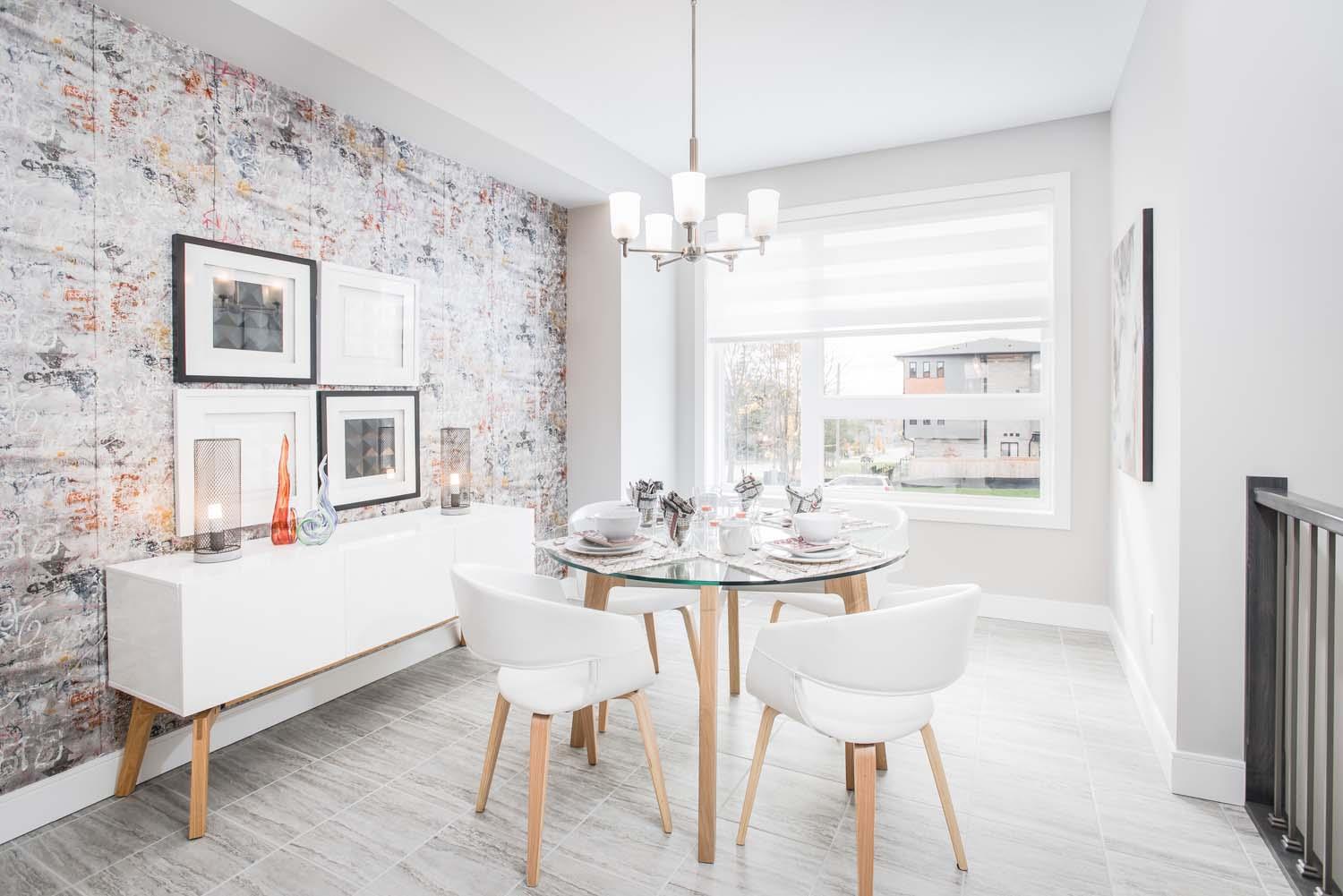 The upper floor has four options, Standard, then Options 1, 2, and 3, and there are subtle differences. The Standard option has a living space, Option 1 has a big walk-in closet in the master bedroom, Option 2 features two large bedrooms with walk-in closets, and Option 3 has a his & hers walk-in closet in the master bedroom.
There are also three options for the basement; Standard, Rec Room, and Guest Suite. The Rec Room comes with a half-bathroom, and the Guest Suite comes with a full bathroom. The Standard basement is unfinished with a rough-in for a two-piece bathroom.
With prices starting in the low $500,000s, The Studio Collection is an amazing opportunity for move-up buyers. The average price of a new single-family home in the Greater Toronto Area is still well above $1 million, so we can see GTA residents looking to Guelph and discovering the value Gallery Towns has to offer.
Located in South Guelph, Gallery Towns is surrounded by convenient amenities your family needs on a daily basis! Within 5km of Gallery Towns, there are 15 restaurants. 20 cafes, five grocery stores, 14 gyms, 17 banks, and 14 veterinarians. And that's just a handful of the area amenities.
Register for Gallery Towns right now!
The Gallery Towns model home is located at 60 Arkell Rd. and is open Monday and Tuesday from 2 pm to 7 pm and on Wednesdays and weekends from 12 pm to 5 pm.
To stay in the know, register for Gallery Towns today! For more information, you can also call 519-362-4678.