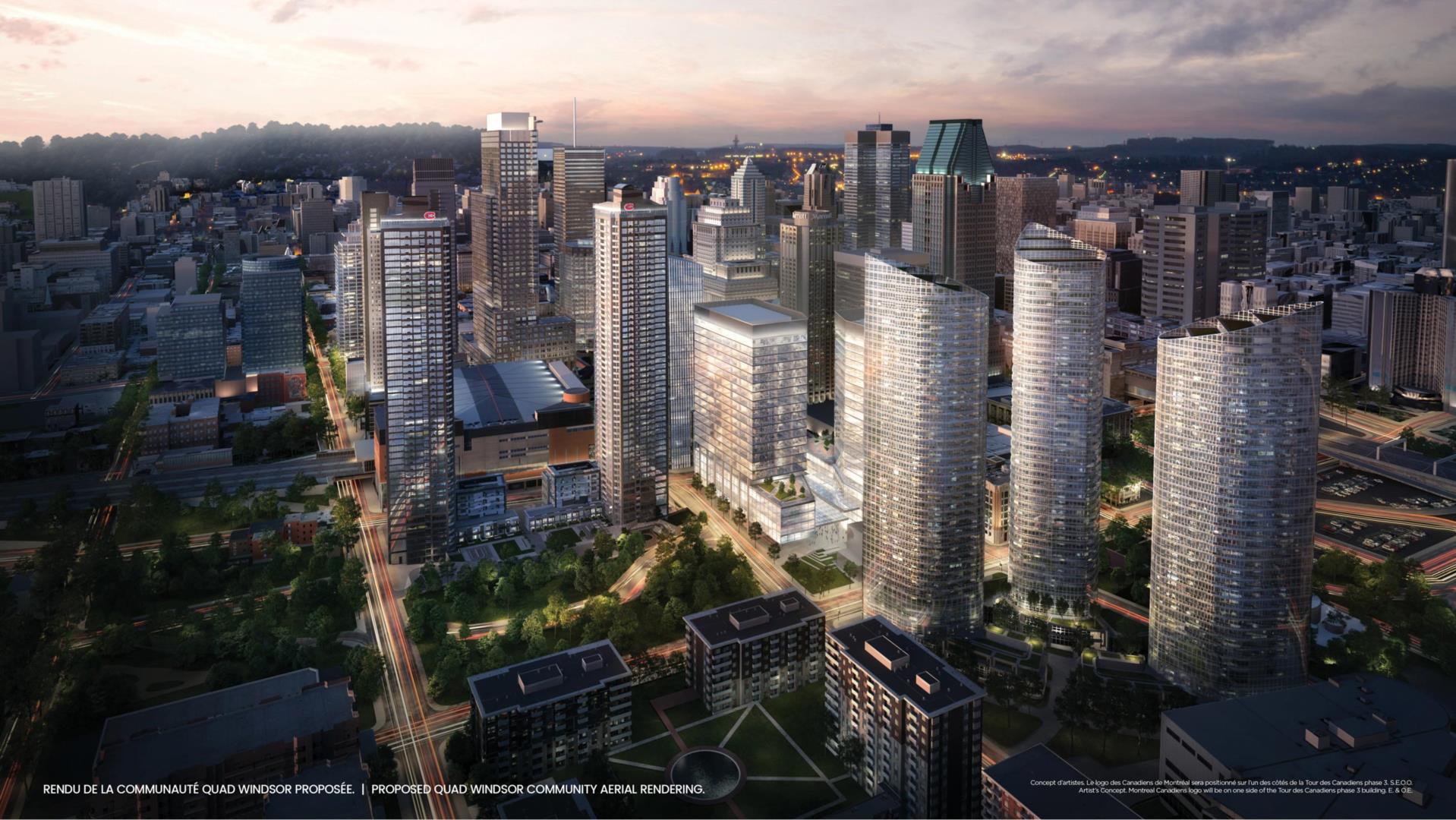 Register now for Tour des Canadiens 3 in Montréal
By Lucas DeClavasio on Nov 28, 2017
Big news for homebuyers in Montréal or Greater Toronto Area (GTA) investors looking for a new project – Canderel, Cadillac Fairview, and the club de hockey Canadien are now accepting registrations for Tour des Canadiens 3 (TDC3), the third phase of the incredibly successful condo community in the Quad Windsor neighbourhood.
"We are seeing significant buyer interest in exceptional units in a dynamic real estate market like Montréal," says Daniel Peritz, Senior Vice President, Canderel. "Remember that the original Tour des Canadiens, four years after its launch, remains the fastest-sold real estate project in the history of Montréal, while Tour des Canadiens 2 sold almost as quickly. TDC3 is already garnering significant excitement, offering amenities that rival those found at grand hotels worldwide and access to an urban lifestyle like no other."
Amenities at TDC3 include a state-of-the-art fitness facility, a modern games room, adaptable party rooms, and a skylounge on the 55th floor (top floor). "The Club" will feature a Mediterranean inspired indoor pool and outdoor terrace with views of the proposed two-acre city park.
There will also be a designated storage area for delivered online purchases and groceries. According to a recent release about TDC3, this is a rare amenity in Montréal. We can't say we've heard of this in a new Toronto condo, so it's rare here too!
"The new homeowners, just like the residents of the Tour des Canadiens and Tour des Canadiens 2, will be entitled to a special relationship with the team that is such a source of pride for us," says Geoff Molson, Owner, President and Chief Executive Officer of the Club de hockey Canadien.
"They already have access to the Bell Centre for games and events at their doorstep," he adds. "Experiencing the Canadiens and the Bell Centre through TDC3's exclusive access is part of the outstanding living environment we are offering."
Residents also have an above ground connection to the subway and the future LRT system is just steps away. Underground City (also known as the RÉSO network) is nearby, which connects you to 32 km of pathways linked to transit, 1,600 shops, 200 restaurants, schools, cinemas, hotels, museums, and galleries. It's like the PATH in Toronto!
"TDC3, with its architecture, unique features and unparalleled location, is at the heart of Quad Windsor, and is another important milestone in our journey to create a vibrant community, where people feel connected to the city and to each other," says Brian Salpeter, Senior Vice President, Development, Eastern Canada Portfolio, at Cadillac Fairview.
"The importance of offering a desirable living environment focused on the needs and desires of Montréalers – including commerce, entertainment and residences – in today's fast-paced world cannot be understated," he adds. "This mix, together with respect for the identity of this part of the city and its alignment with Montréal's Downtown Strategy is a true source of pride for us and for our partners."
Register for Tour des Canadiens 3
Tour des Canadiens 3 features 567 units, including 12 townhomes, and is scheduled for a 2021 completion. Prices start from the $300,000s.*
If TDC3 sells as quickly as the first two phases, then you need to be among the first to receive an invite to purchase! Register for TDC3 right now!
*Prices and specifications are subject to change without notice. E&O.E.