Saisons by Concord has amenities for all condo dwellers
By Newinhomes on Feb 05, 2018
One of the most interesting condo developments currently active in the Greater Toronto Area (GTA) is Saisons by Concord. This North York condo is ideal for you if you value and appreciate a wide variety of amenities!
Before jumping into all the amazing building amenities at Saisons, we'll give you a little background on the development. There is an East Tower and West Tower with three collections of suites in each, the Upper House, Tower Suites, and Villas.
The Upper House and Tower Suites in the East Tower are available, as well as the Tower Suites in the West Tower. The remaining collections are scheduled for future release.
Located near Hwy 401 and Leslie St., Saisons is surrounded by parks, schools, shopping and entertainment. There's also convenient transit and health services nearby. What a lot of people don't know about this neighbourhood is that it's fantastic for biking since it's pretty flat and there are bike lanes, trails, and other paths connecting you to neighbourhood amenities.
A few of the impressive interior features and finishes include 9' ceilings, wide-plank laminate flooring, porcelain tile, engineered quartz stone countertops, custom wood-grain laminate cabinetry, and under-cabinet lighting in the kitchen.
Saisons also offers stunning exterior features and finishes on the balconies, including radiant ceiling heaters, balcony lights, wood-grain soffit ceiling treatment, and composite wood decking.
As for the amenities at Saisons, whether you're relaxing, exercising, entertaining or socializing, you have many options. In fact, there are too many for us to list! We're highlighting a few standout spaces for you.
To ease out of a long day at the office, spend some time in the whirlpool, sauna, Japanese zen garden, hot-stone loungers, or join a friend in the tea room.
If you relax in a different way and need to blow off some steam, then take advantage of the outdoor fitness zone, basketball/volleyball/badminton courts, tennis court, multi-lane swimming pool, the fitness gym or the yoga studio.
When it comes to entertaining and socializing, you'll love having access to the billiards lounge, the ballroom/banquet room, indoor and outdoor lounges, wine lounge, and you can join other families with your children in the outdoor and indoor play areas.
If you're a golfer, then you'll be able to knock a few strokes off your game by practising at the putting green and in the golf simulator room.
Visit Saisons in North York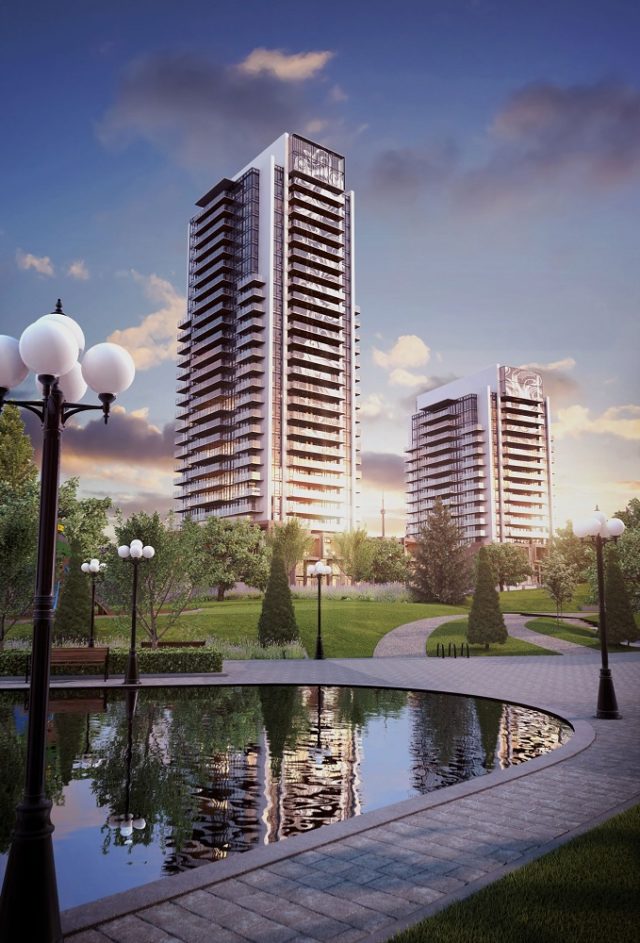 The Saisons presentation centre at 1001 Sheppard Ave. West is open Monday to Friday from 10 am to 6 pm and on the weekend from 11 am to 6 pm.
For more information about the available suites, call 416-813-2999.