Samm Developments Breaks Ground at Regal Plaza Corporate Centre
By Samm Developments on Oct 21, 2020
With jackhammers and shovels in-hand marking the official groundbreaking of Regal Plaza Corporate Centre, a new mixed use $104 million business complex which includes an extended stay Staybridge Suites hotel at 600 Dixon Rd. (at Martin Grove Rd.) in Toronto, shown (l-r) are Jonathan Lund, IHG Regional Vice-President, Canada; Ali Ackman, President, SAMM Developments; Michael Ford, Toronto Etobicoke North Ward 1 Councillor; Sajed Rahaman, Owner, Regal Hotel Group; Chad Hope, CEO LHM Canada Inc. (Photo: John Halenko)
SAMM Developments has broken ground on Regal Plaza Corporate Centre, a new $104 million, 335,650 square foot mixed-use business complex at 600 Dixon Rd. (at Martin Grove Rd.) in Toronto, Canada. Completion is slated for Spring 2023.
Next to the existing Holiday Inn Toronto-Airport East hotel, the new Corporate Centre is located near Highway 401, 427 and 27, and a short drive to Toronto Pearson Airport. This complex will consist of an 11-storey above-grade Staybridge Suites hotel and a commercial condo centre, with two new underground parking levels offering 295 spots and a new atrium connecting it with the existing hotel.
Said Ali Ackman, President of Toronto-based SAMM Developments, "Regal Plaza is an example of our company's ongoing commitment to innovative initiatives that improve local markets and economies. This is an important area of the city as far as business is concerned. Proximity to the highways and airport is ideal. And with commercial, retail, restaurants and three floors of corporate condominium office space in the building, tenants will have accommodations, eateries and shopping facilities all in one location. Anyone attending events at the International Centre just a short walk from this property, will also find Regal Plaza convenient for staying over. We are calling this Toronto's premier business address."
"The new atrium will feature skylights and is designed to resemble an indoor courtyard with seating areas and greenery to accommodate exhibits and business presentations," said SAMM's Project Director Mark Robertson. "It will also encompass a breakfast area and lounge. On the ground floor, the café and retail shops will serve tenants and guests of both hotels; the new Staybridge Suites, the InterContinental Hotels & Resorts (IHG) upscale extended-stay brand, and the existing Holiday Inn brand hotel. Levels 2, 3 and 4 will encompass a total leasing space of 64,820 square feet of commercial office condos, with 750 square foot modules that can be combined to create larger spaces. On the penthouse level, a banquet hall will be available for large gatherings."
Jonathan Lund, InterContinental Hotels Group's Regional Vice President, Canada, said, "When completed, this 193-room property will be the 13th Staybridge Suites hotel in Canada, adding to the more than 310 Staybridge Suites properties across the world. Floors 5 to 11 will house our new 136,464 square-foot Staybridge Suites. Guests will also have access to numerous amenities including laundry facilities, an exercise room, outdoor patio with BBQs, a swimming pool, meeting rooms and shuttle service to Toronto Pearson Airport."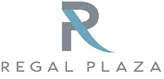 Regal Plaza Corporate Centre "is being constructed to meet the TIER-1 Toronto Green Standard. More than 50 construction jobs are now confirmed", added SAMM Developments Mark Robertson.
SAMM Development's Regal Plaza Corporate Centre project team includes: architects IBI Group; engineers Cole Engineering, LEA Consulting, Sigmund Soudack and United Engineering; construction manager, Gillam Group; interior designer, Chase Architect; landscape architect, Ferris & Associates; marketing, FOXX Advertising & Design Inc.; public relations, tcgpr (The Communications Group Inc.); sales, Regal Plaza Corporate Centre.
ABOUT SAMM DEVELOPMENTS (SAMMDEVELOPMENTS.COM)
SAMM Developments, a division of Akman Holdings, is a comprehensive company specializing in distinct industries including foreign trade, tourism, real estate, food, automotive. SAMM Developments has enjoyed a strong presence in Ankara, Turkey real estate for almost three decades. From residential condominium development to a commercial shopping mall to a thriving medical complex, the company has unique expertise in both construction and management and is poised for growth into new markets. SAMM Developments operates distinctive hotel properties that are well-known for their exceptional facilities and commitment to the comfort and needs of their guests. Going beyond the expected has always been a SAMM trademark, and the company's hotel facilities are a perfect example of that. Rooms are pristine, amenities outstanding and service second to none.