We Toured One Park Place Condos
By Lucas on Apr 25, 2013
Earlier this week, the NewInHomes.com team headed out to Regent Park and talked with the Vice-President of Daniels, Martin Blake, about their work in the area.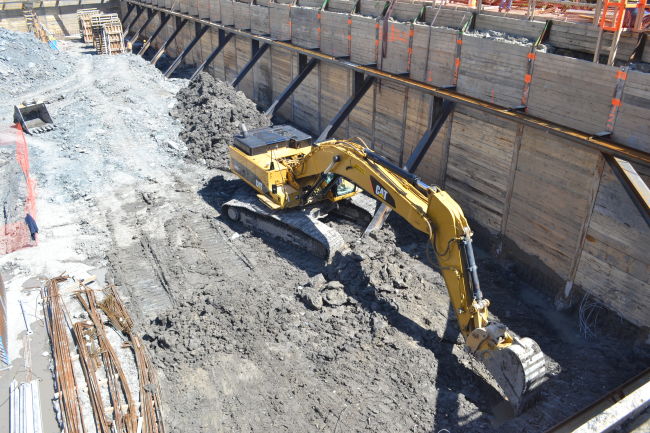 Construction update of One Park Place
We learned a bit more about Daniels' vision for Regent Park, and also checked out their latest condo in the area, One Park Place Condominiums. As you can see by our photos, Daniels has made some significant progress at One Park Place over the past few months. The building is now topped off, and the impact that the building is going to make on Regent Park is becoming more and more evident every day.
What really stands out for us at One Park Place is Daniels' attention to detail - every little thing makes a difference. We also love all the green space and energy saving features, allowing for LEED Gold Certification.
The features of One Park Place
The 25-storey condo, located at the corner of Dundas St. East and Sumach St., is the fourth market condominium in Regent Park. One Park Place has a total of 365 suites, with floorplans ranging from studio to two-bedroom+den. Residents will have many great amenities, including a 24-hour concierge, a dedicated amenities coordinator, as well as a gymnasium and squash court.
For more information on Daniels' One Park Place, visit DanielsOneParkPlace.com, call 416-955-0559, or better yet, head on down to the Sales Centre at 500 Dundas St. East!
To view more photos from our tour of One Park Place, check out our facebook page!