Description
Head Office Address
(905) 738-6671
161 Trade Valley Drive
Vaughan
L4H 3N6

Home is where happiness grows. Baby's first steps. Birthday parties. Movie nights. Sunday mornings. Heartwarming family meals prepared, cooked and served the way only Moms know – with love.
At Poetry Living, we are dedicated to helping make home life feel special, warm and real. With comfortable and inviting layouts expertly designed to keep the family connected. Elegant finishes that look the part while standing up to the rigors of family life and withstanding the test of time. Generous homesites built for backyard fun – because even above the 49th parallel, happiness grows on the outside too.
There's a unique feeling of happiness when you arrive home. Some say home is where we go to escape the real world. At Poetry Living, we think home is the real world. After all, where else in the world can you feel completely comfortable in your own skin? For us, that's what home is all about. That's pure poetry in motion.
Communities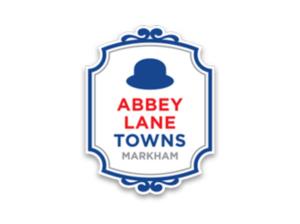 Poetry Living
Lord Melborne Street & Woodbine Avenue, Markham
Townhome
Featured Articles
8/15/2018
We just received news that Poetry Living is planning to open Phase 3 of Abbey Lane Towns in Markham this fall!