6 big ways the new home industry gave back this year
By Newinhomes on Dec 11, 2018
Builders and developers create communities, but they also give back to the communities in which they build. Many builders have ongoing initiatives that provide for a number of non-profit organizations. As part of our Best of 2018 series, we want to highlight six big ways members of the new home industry gave back this year (in chronological order).
The Take a Ride for MacKids event is an annual initiative by
Reid's Heritage Homes
that aims to raise funds for the McMaster Children's Hospital and the Caring for Little Kidneys campaign. In the last two years, the event has contributed a significant amount to the $700,000 raised for the Caring for Little Kidneys campaign, which aims to support the new nephrology clinic at the Children's Hospital. The event features construction vehicles for children to play on, carnival rides, bouncy castles, food trucks, helicopter rides, and much more!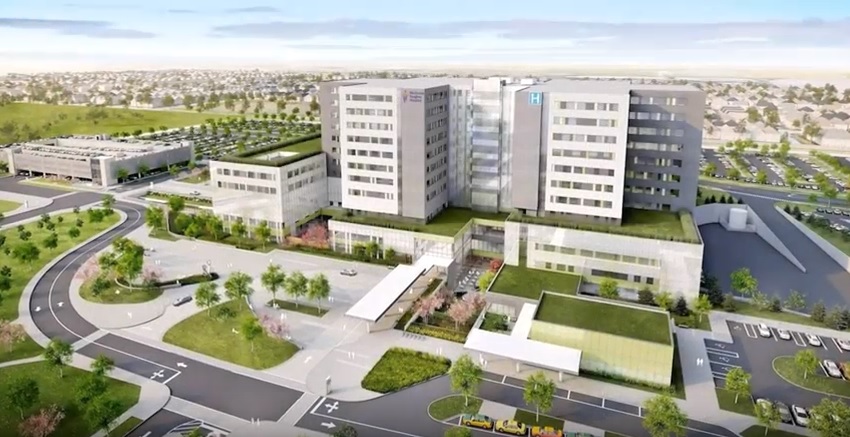 Last summer, the De Gasperis family (founders of TACC Group of Companies) and the Kohn family (founders of the
Fieldgate Group of Companies
) together donated $20 million to the Mackenzie Vaughan Hospital Foundation, which is the largest gift the Foundation has ever received.
The donation is in support of the development of The Giovanni De Gasperis & Eugene Kohn Learning Centre, which will feature teaching and simulation labs, conference and learning spaces, and a state-of-the-art auditorium. The facility will be an essential space, keeping physicians, nurses, and other staff up to date and educated on the latest health technology and procedures.
Over the last 15 years, BILD has partnered with Habitat for Humanity GTA on 15 new homes for low-income, working families. Since 2003, BILD has raised more than $1 million for Habitat GTA through a variety of events and fundraising efforts. This year, BILD hosted five events in an effort to raise another $80,000. The 15th home built was built in Brampton for a family of four who were living in a basement of a townhome, sharing a single room.
In August 2018,
Homes By DeSantis
hosted the Summer Street Party to raise money for the development of the new West Lincoln Memorial Hospital in Grimsby. The event featured live music, delicious food, community vendors and much more, and they raised $100,000!
2018 marked the 11th annual Kylemore Kares Charity Golf Tournament. Every year, the charity tournament is hosted at the Angus Glen Golf Club in Markham. To date, the
Kylemore Kares
tournament has raised nearly $1.5 million for local non-profits and other community organizations. This year, $15,000 was raised in support of the Flato Markham Theatre's Discovery Education Program.
This is another annual tradition that makes a huge impact in the community in which the builder is active. Geranium has a master-planned community in Stouffville, and every year they collect monetary and non-perishable food item donations for the local Food Bank. This year, they raised more than $5,000 and boxes and boxes of fresh food and non-perishables, right in time for Thanksgiving.
This is just a handful of the initiatives spearheaded by builders and developers in and around the GTA. Now that we're in the holiday season, builders will be and already have hosted Toy Drives and other events in support of local organizations.
These stories are inspiring and make us proud to be working alongside these community-conscious industry professionals!