One Wellington is the first urban-style condo in downtown Brantford
By Lucas on May 19, 2017
This is the first urban-style condo development in downtown Brantford. Angil Development Group is now accepting registrations for One Wellington Condominiums, located in the Wilfrid Laurier University Brantford Campus neighbourhood, steps from Bell Memorial Park and the Grand River.
Last month, the Building Industry and Land Development Association (BILD) announced that new condo sales in the Greater Toronto Area (GTA) hit a record high in March 2017. There were 4,500 sales, shattering the old record of 3,820 (May 2016). As the new low-rise market struggles with low supply and strong demand, home sales are spilling over to the condo market, which in turn is causing a supply shortage in condo units.
With new condo sales peaking in the GTA, more and more buyers are discovering other amazing home options in surrounding areas, which is why we're so intrigued by One Wellington.
The demand for low-rise housing is so strong that it sometimes overshadows the overwhelming demand for condo living. Angil Development Group is answering the call for high-density living in areas like Brantford. Condo life offers a carefree lifestyle; you don't have to worry about exterior maintenance, mowing the lawn, or shovelling snow. Plus, One Wellington will offer an array of building amenities exclusive to residents.
We also like the fact that One Wellington is within walking distance of the Wilfrid Laurier University Brantford Campus. You can get to the school in under 10 minutes on foot from One Wellington! This means that One Wellington is also a smart investment if you're looking to generate some rental income. You should have no problem renting out a studio, one- or two-bedroom unit to students.
The area offers every amenity you need on a daily basis, including grocery stores, banks, and shopping. If you need to get around town and leave the car behind, the Brantford Bus Terminal is only a minute away, and the Brantford train station - VIA Rail is a quick drive away. Brantford is also ideally located just 30 minutes from Hamilton, and getting to either Toronto or Niagara Falls takes just over an hour.      
Register for One Wellington Condos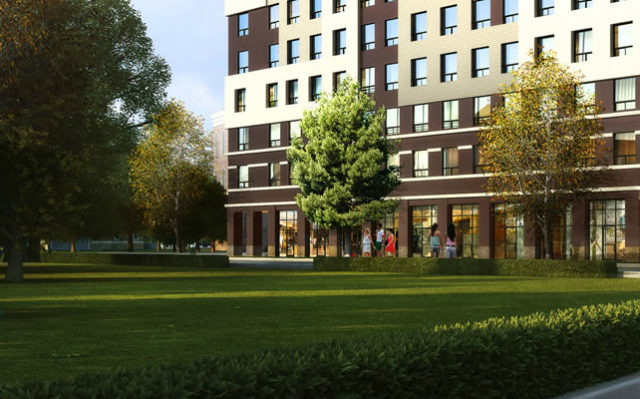 Angil Development Group is a subdivision of Zhongsen Group, which specializes in real estate development, construction, and property management. They are known for carefully selecting neighbourhoods and developing communities of long-lasting value.
It''s important to Angil Development Group that there is a distinction between a property and a home. One Wellington is a residence where you can put down roots and become part of the fabric of the community.
If you're interested in being among the first to receive updates about One Wellington Condos in Brantford by Angil Development Group, then you should register right now!