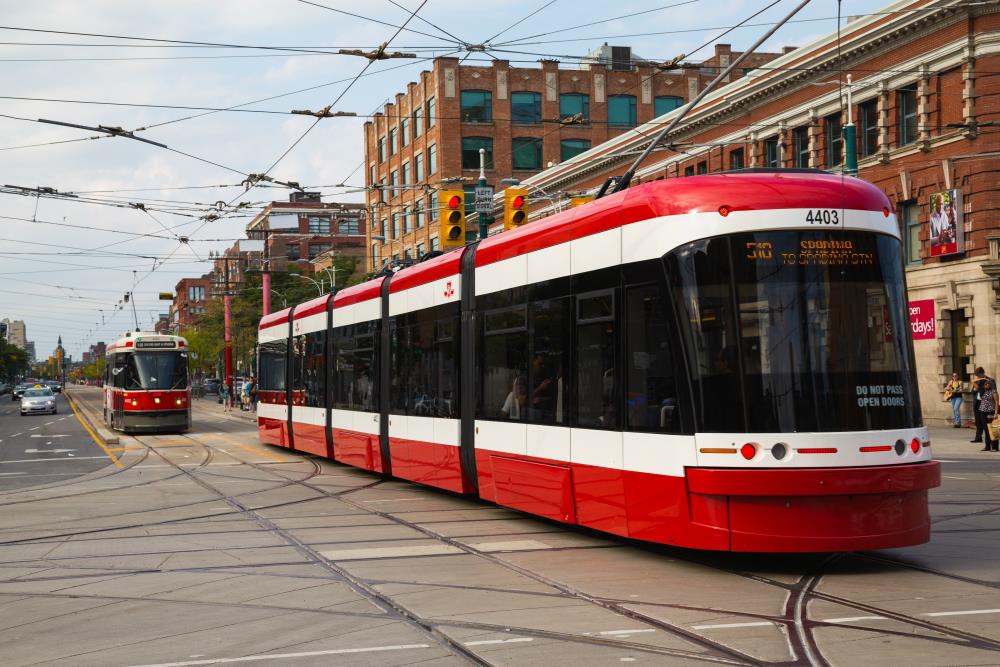 Should the province take over the TTC?
By Sam Reiss on Nov 29, 2017
In delivering what is arguably their most progressive party platform in recent memory this weekend, Ontario PC leader Patrick Brown struck directly at Liberal voters looking to oust Kathleen Wynne from power next June.
In front of 1,500 party members, Brown promised — among more than a hundred promises — income tax cuts, child care rebates, mental health support, lower hydro bills and the introduction of a new accountability act aimed at government. He promised not to run for a second term if he didn't bring his core promises to fruition in his first term.
Among his non-core objectives were tax credits for winter tires, dental coverage for low-income seniors, tax credits for kids' art and sports programs, and lower taxes for small businesses. He said he'll keep tuition rebates, expand prescription drug coverage and follow through on the current government's plan for selling marijuana.
He also said, echoing Tim Hudak's 2014 plans, that the province would take over financial responsibility for the TTC's subway network, and in doing so push through the planned downtown relief line, finish the Scarborough subway, and extend the Yonge line to Richmond Hill, all to the tune of an additional $5 billion in new funding.
According to municipal affairs blogger Steven Munro to CBC, it's not enough. "Any one of those could eat the entire $5 billion on its own," he told them. Brown said he'd be looking to the Feds for financial support if the projects were in fact going to get completed.
Munro called the figures "creative accounting" designed to minimize a PC government's deficit. Although similar plans haven't garnered much support in the past, with the extension into Vaughan and proposed extension into Richmond Hill, the subway is becoming an increasingly regional affair, which may make uploading its costs more palatable to voters outside the city.
Brown said fare revenues would stay in Toronto, and claims the scheme would mean an annual surplus after the first year. Brown called the plan "fully costed" and "affordable" at a news conference on Sunday.
Toronto Mayor John Tory responded by reiterating that "all provincial parties must recognize Toronto's unique needs as Ontario's biggest city and economic engine" in a statement.
Prime Minister Justin Trudeau was in town this week too, outlining a federal government plan to tackle homelessness in its National Housing Strategy. The strategy aims to reduce chronic homelessness by half in the next decade, with $2.2 billion to be spent on a federal homelessness program to launch in 2019.
In a release, president Jenny Gerbasi of the Federation of Canadian Municipalities called the plan a "breakthrough for cities and communities from coast to coast … the kind of federal leadership that local governments have been seeking for more than 10 years."
While she lauded the plan's focus on the "fundamentals" including replacing expiring social housing rent subsidies, investing in the repair and renewal of existing social housing, and investing in affordable housing construction, she added that it wasn't clear how the strategy would "leverage municipal expertise in decision-making on housing development to match local needs with the best possible solutions."
The plan earmarked $40 billion to help build 100,000 new affordable homes and repair another 260,000. A portable housing benefit would give low-income families up to $2,500 a year to bring them out of "core housing need," which is when a household spends more than 30% of household income on housing or the home is too small or in need of major renovations.
I agree that they're good fundamentals to focus on, but there just isn't a lot of meat here. While $40 billion is a lot of money, spreading it out over 10 years lessens the impact, and an annual $2,500 isn't nearly enough money in a city like Toronto.
The plan will at least require similar funds from the provinces and territories, who own our public housing. Also, most of the money won't be spent until after the next election in 2019 while the government hammers out the details, although it's possible some of the funds for renewal and repair could be spent sooner; Toronto Community Housing has reported that they shut down a unit a day because they lack the funds to fix it.
I'm not a big one for government expansion, period, but I am a big proponent of affordable housing, and I'd like to see our subway projects get finished. I can't imagine how adding a layer of bureaucracy to TTC plans is going to help, and I'm certainly skeptical of anything the federal Liberals say at this point — election reform, anyone? — but, ever the optimist, I'll let myself hope.
What do you think? Should the province take over the TTC? And can the Feds take a bite out of homelessness with $40 billion and 10 years to do so?