The most memorable new home industry events of 2018
By Newinhomes on Dec 07, 2018
What was your most memorable new home industry event of 2018? Was it the BILD Awards? Maybe another award show? While award shows are fun, we want to highlight some other events that stand out as we reminisce about the past year.

Here are a few of the most memorable new home industry events in chronological order: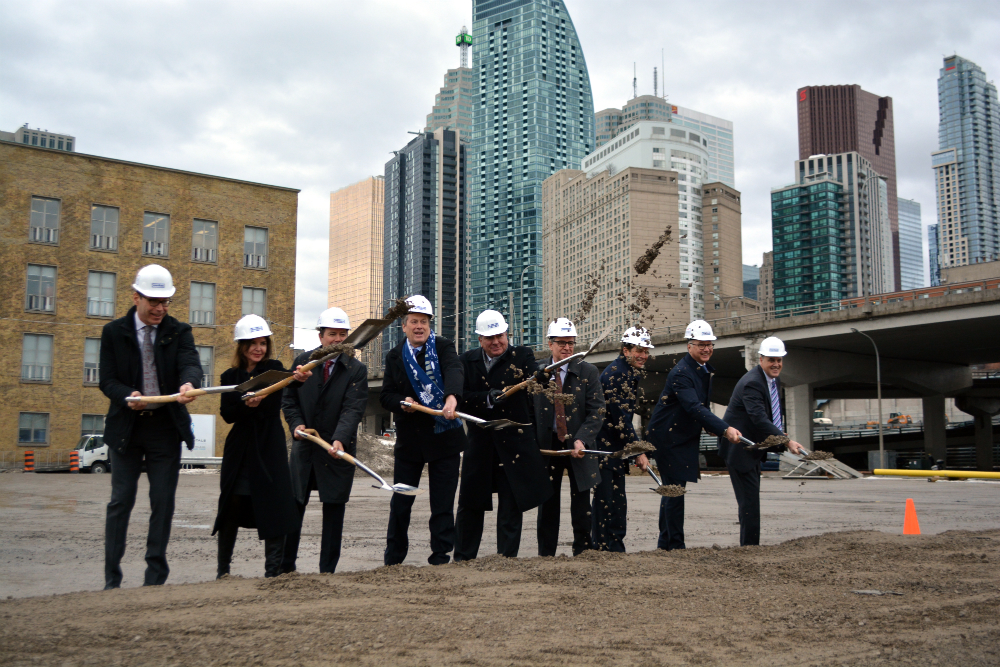 Menkes
kicked off 2018 in a big way with a groundbreaking event for the new LCBO headquarters, which is the first phase of Sugar Wharf, an 11.5-acre master-planned community on Toronto's waterfront. This is a memorable moment for us because it will make a huge impact on the east waterfront area. When the community is complete, it will feature retail, commercial and residential space, as well as a new two-acre park and a public elementary school.
At the beginning of March 2018,
Upper Valleylands in Brampton
was the talk of the town. The highly anticipated release had real estate agents and mommy-bloggers in a frenzy leading up to the big day. This moment stands out to us because there weren't that many new home openings this year with lineups this long.
Marlin Spring is building a boutique condo at Queen and Coxwell in Toronto. It's a game changer for the neighbourhood and one of the only options for condo owners who want to live in a new building and be within walking distance of Woodbine Beach and Ashbridges Bay. The groundbreaking stands out to us because we followed WestBeach from the very beginning of Marlin Spring's first marketing efforts.
Every year, RAW Design throws a themed industry party. The location is always interesting, the decor is always creative, and it's always a memorable night. This year, RAW X was hosted in the base of an under construction building in the east end and the theme was inspired by the need to light up our cities. There was cotton candy on glow sticks, light-up yo-yos being passed around, and plenty of photo-ops.
This is another annual party, but this one's being going for 21 years! As far as we know, this is the longest standing and probably one of the most well attended community barbecues hosted by a builder in the GTA.
Kylemore
and the Stollery family have made Angus Glen one of the most prestigious communities in Ontario, and they know how to celebrate. The longstanding nature of this event is enough to make it onto our list of most memorable events of the year.
BIG Architect's travelling exhibition, Serpentine Pavilion, arrived in Toronto, right at the site of the King Street West development, which has been approved. This is a memorable moment for us because we remember how excited everyone was when the first renderings for Bjarke Ingels' design surfaced. The Serpentine Pavilion marked the approval announcement of the project, so Toronto is now building what will probably be considered one of the most beautiful mixed-use buildings in the world.
Did you know that
Daniels
President Mitchell Cohen wrote a musical about the Regent Park Revitalization? Well, we went to the closing night of its fifth iteration. The play starred local Regent Park talent, and these kids were incredible; their singing voices and spoken word poetry were powerful.
Overall, the year was full of many memorable moments, and these are just a handful of the few that we still talk about today. We hope you had an amazing year and if you attended any of the events mentioned, we bet you had a good time too!