Description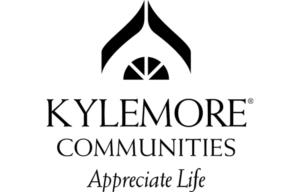 Head Office Address
9980 Kennedy Rd
Markham
L6C 0M4

KYLEMORE DESIGNS AND BUILDS HOMES THAT FAMILIES ARE PROUD TO CALL THEIR OWN.
Since 1997, Kylemore Communities/Angus Glen Development has established a reputation for being an industry innovator and builder of luxury homes and communities. Today, Vice-President Frank Spaziani working alongside the third generation of the Stollery family represented by Cailey Stollery and Lindsay Stollery Jephcott, are planning a significant number of new communities that will come to fruition in the next decade.
Kylemore is headquartered in Markham where it has built more than 1,200 homes in Angus Glen Community. Residences range from boutique condominium suites to elegant townhomes, executive detached homes to inspired custom homes. The award-winning community surrounds Angus Glen Golf Club, one of Canada's premier golf courses and host venue for Toronto 2015 Pan Am Games.
Kylemore's commitment to create neighbourhoods for all ages and life stages is a strategy of community building that has proven very desirable. In 2013, the Building Industry and Land Development (BILD) Association awarded Angus Glen Community the prestigious "Places to Grow Community of the Year – Low-Rise". The award recognizes the community that is the best example of smart growth, environmental preservation, innovative site planning, recreational amenities, streetscapes and architecture.
Recently, the Canadian Home Builders' Association (CHBA) selected The 6th at Angus Glen as the winner among 5 finalists, and hundreds of entries nationwide. This spectacular resort-style condominium overlooking the championship Angus Glen Golf Club in Markham, Ontario received the top award in the category of Mid- to High-rise Condominium or Apartment (Completed).